Use wire, beads, charms and a little time to quickly and easily make beautiful, ready to wear pendant necklaces. Decorate your charms with beads and create a unique piece that suits your fashion style.
Step 1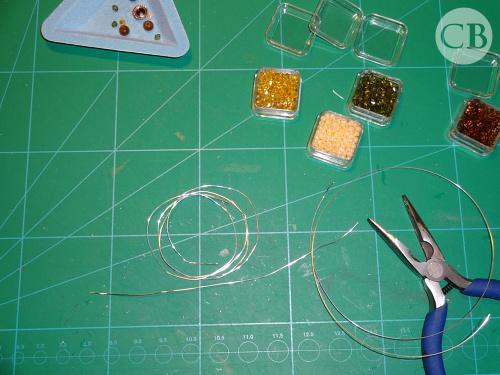 For the bird cage charm you will need to cut:
1x 50cm of the 0.4mm wire
5x 15cm of the 0.8mm wire
2x 8cm of the 0.4mm wire for binding the 15cm pieces
Step 2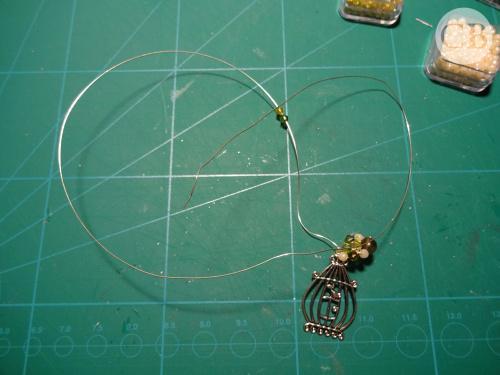 Take the 50cm long wire and pass it through the hole at the top of the bird cage charm, keeping 15cm at one side. Pass the long end 3 times tightly to secure on the charm.
Then start adding beads, two at a time, different colours each time. Two beads, pass through the hole, secure in the position you want and then two more. Note that after 4-5 times, you have to pass the wire through the spaces created among the previous beads to help secure them. This charm has about 20 beads on the bird cage.
Step 3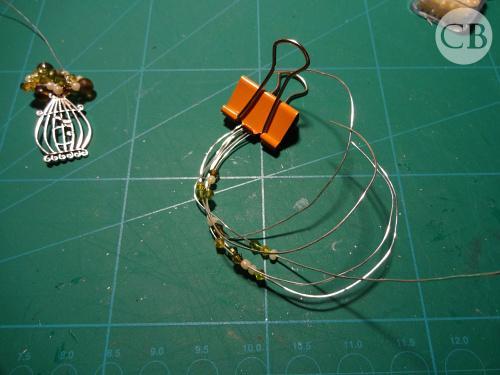 Now take the 15cm long wires, form a circle and add 4-5 beads to each of them and then "knit" them together (I used a binder clip to hold them together to help me position the beads as wanted).
Step 4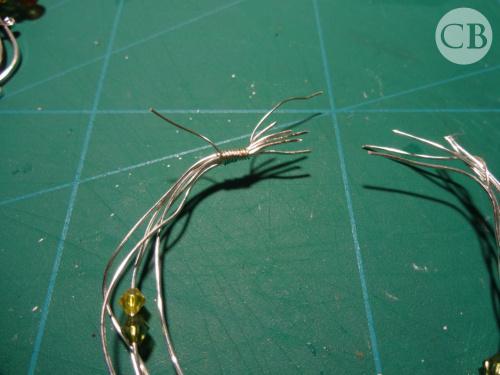 When done, secure the ends with the 2x 8cm 0.4mm wires by wrapping hem tightly on both ends.
The next step is to use the 15cm side of the wire we left on the bird cage to bind together the two ends of the circle and to add a jump ring to hang the chain.
Step 5

For the heart-shaped charm you will need to cut:
3x 15cm of the 0.8mm wire
1x 5cm of the 0.4mm wire to create a ring that will hold the charm (alternatively you can set a jump ring)
Step 6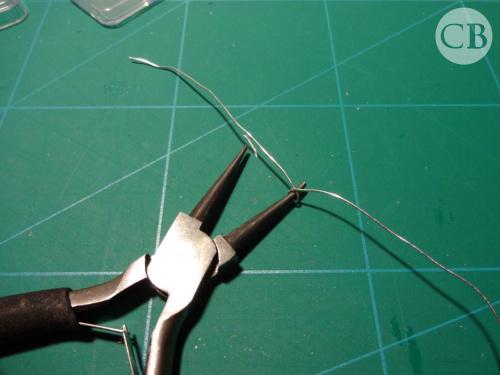 To form the hearts and create a point to hang them, wrap the wire around the noses of the pliers. Then form the heart shape.
Step 7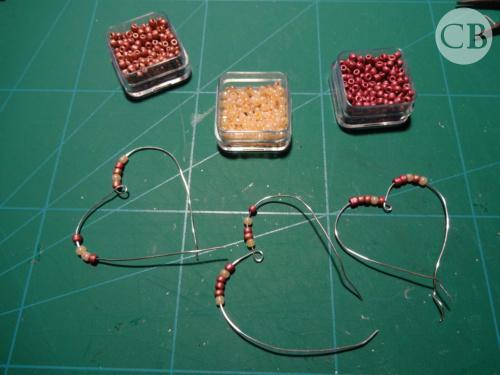 Add 4-5 beads to each side of the hearts and "knit" the hearts together. When finished, pass a jump ring through the holes that we created earlier (I created a jump ring by wrapping the 0.4mm wire around a pen and then setting the edges through the charm and the hearts and securing it).