I often find vintage linens at car boot sales and it breaks my heart to see such gorgeous items of social history so casually discarded. They can be picked up for mere pennies and are easily fifty to a hundred years old! This lovely project allows you to breathe new life into these wonderful works of art, helping them to last at least another fifty years!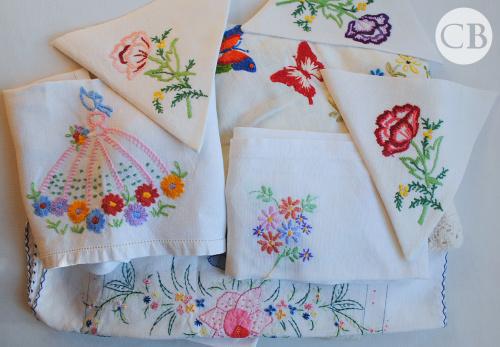 Step 1
Create a template by drawing an equilateral triangle of 20cms either using Publisher or by hand (Having all sides equal saves worry about which is the 'top'). Print and then trace onto clear acetate so that you can 'fussy cut' the linens.
Step 2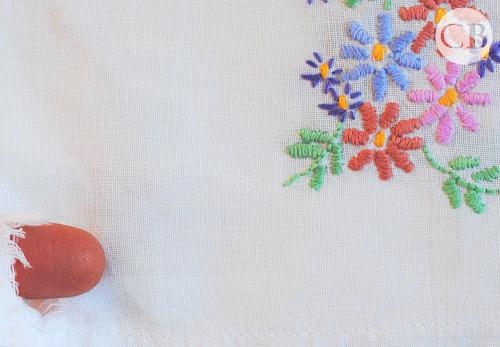 If the antique linens have become thin over time, first stabilise by applying iron-on interfacing. Mark out the flags using the clear acetate template to select your favourite areas of embroidery (fussy cutting) and then cut. Repeat for desired number of flags.
Step 3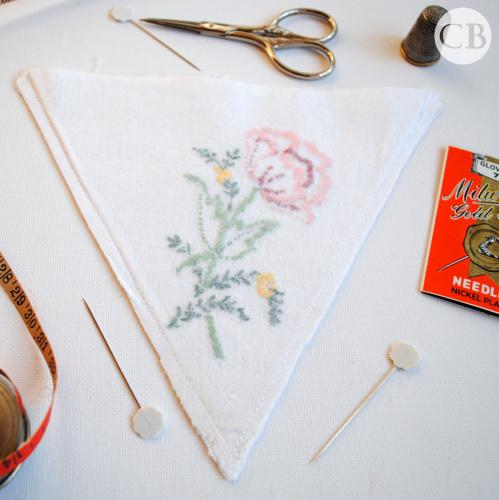 Using the template and lining fabric, cut out triangles for the reverse of bunting. Place right sides together with linen front pieces and then machine stitch around three sides, leaving the tops open.
Step 4
Trim seam allowances, clipping across the bottom point, to reduce bulk. Turn the flags right sides out and gently push out the point using a chop-stick or other blunt instrument. Trim off the little 'ears' at the top to create a straight edge, then press.
Step 5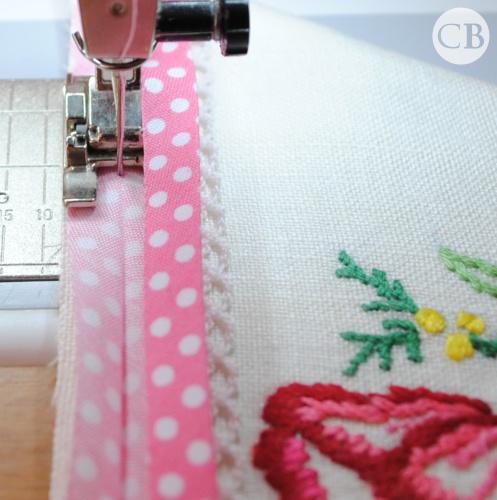 Unfold the bias-binding and place the flags inside it. Remember to allow some spare tape at either end of the bunting garland so that it can be tied or hung in its finished position. Machine stitch into place using the fold line as your guide.
Step 6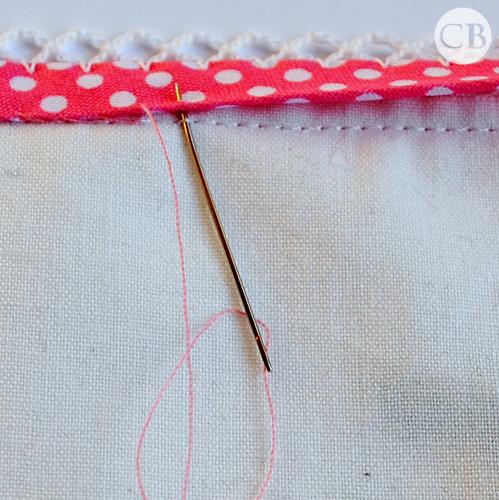 Fold the bias binding over and hand sew into place, catching stitches from the machined line made in step five.
Step 7
Press gently and hang in position, now just admire your own totally unique antique linen butning!