Up Helly Aa Viking Shield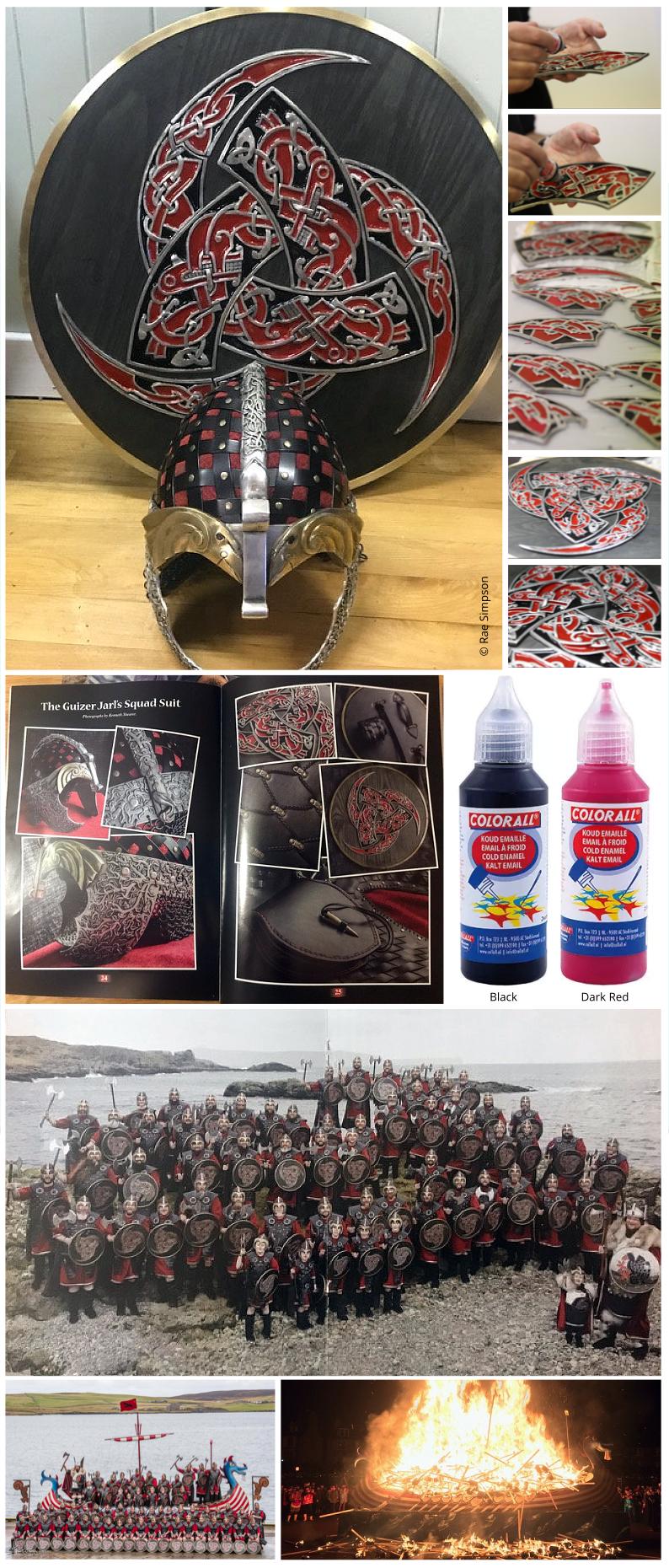 Up Helly Aa, takes place in Lerwick, Shetland, on the last Tuesday in January every year and involves a series of marches and visitations, culminating in a torch-lit procession and the burning of a galley.
Up Helly Aa is a community event, with countless volunteers contributing many hours each winter towards organising and planning the following year's festival.
The Guizer Jarl and his squad begin their preparations in February, and many long hours of hard work go into the design and production of their fabulous outfits.
For the 2020 event, the team chose to use the Colorall Cold Enamel paints in the making of their shields. We did wonder what they might be creating with the paint they were purchasing and were delighted when all was revealed a few days ago when they so kindly and unexpectedly sent us photos of their makes! The red and black fills on the shields use the paint.
If you've ever wanted to explore the Shetland Isles and experience this spectacular event for yourself, information is available on the Shetland website. Lots more photos of their awesome costumes and the day itself can be viewed here at Coutts Photos.
February 6th, 2020.