Kate's Dollhouse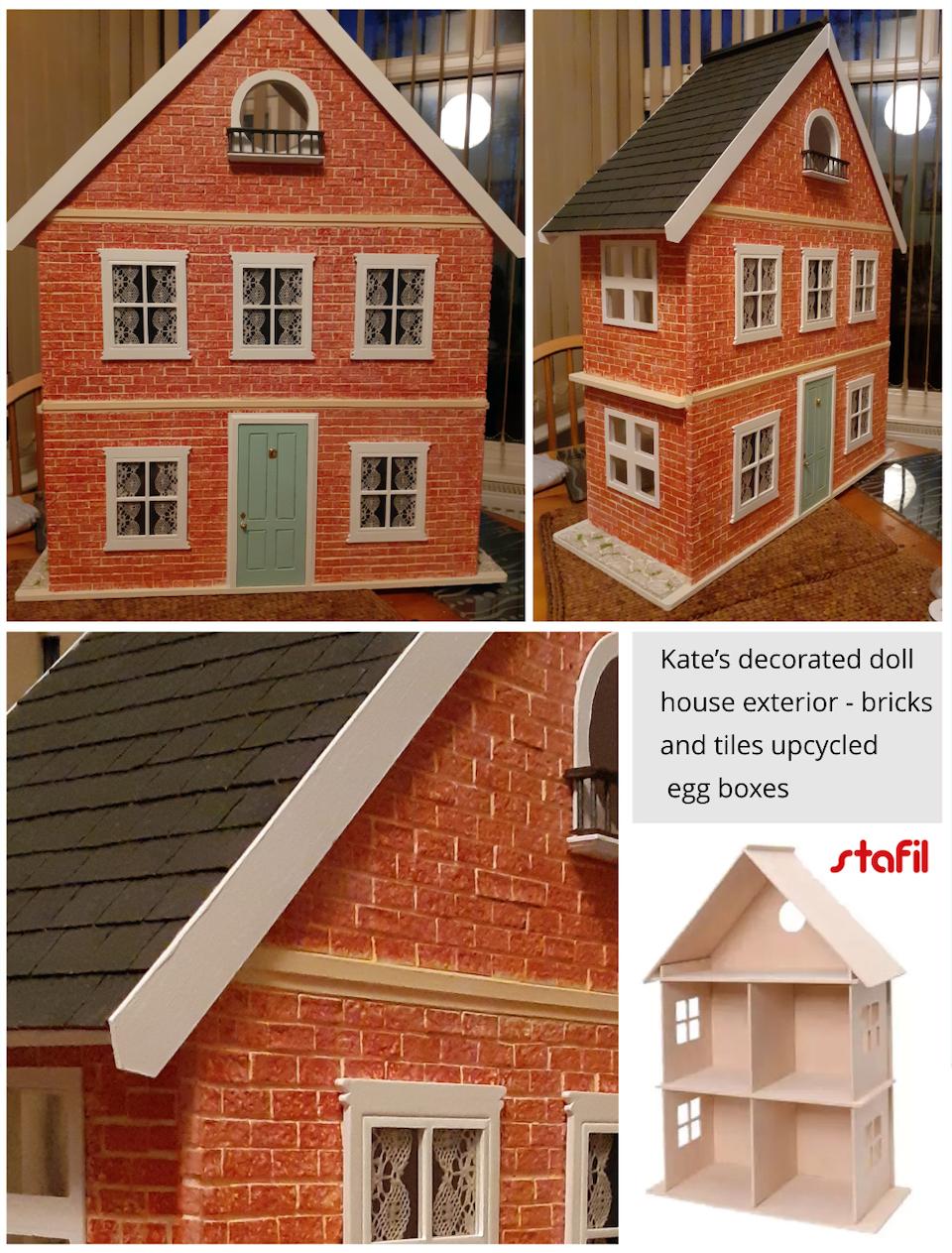 What a joy it was when Kate emailed and shared her photos of the Stafil Dollhouse Kit that she's decorating. The house looks superb and even more so when Kate told us that all of the brickwork and tiles were made from recycled egg boxes!
Kate also says, "Very pleased with the quality of the wood and the precision of the cutting, so assembly was easy. I haven't started the inside yet."
Thanks for sharing Kate and for encouraging us to use materials that would otherwise be thrown away.
February 5th, 2020.