Brumblewick Bears Cross Stitch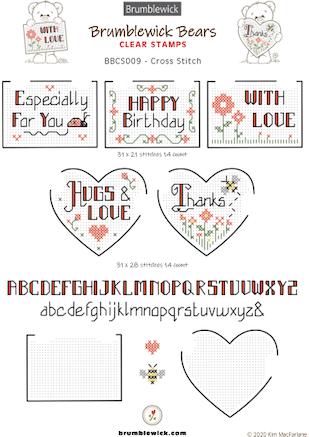 Free Cross Stitch Patterns for use with the Brumblewick Bears Cross Stitch stamps.
Open the PDF file and save or print to access the free cross stitch patterns.
Stamp the teddy with sign onto a piece of heavyweight paper or cardstock.
Colour the stamped image and use a pricking tool to pierce the 14 count holes for stitching.
Stitch with two-three strands of embroidery cotton.
Secure ends of threads at back of work with sticky tape to keep the work flat and prevent unsightly 'knot bumps' from spoiling your work.
Products Featured