Christmas Cross Stitch CR1473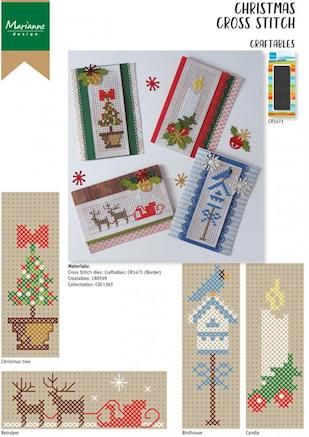 Marianne Design Free Cross Stitch Patterns has been designed to work perfectly with the Craftables cross stitch cutting dies.
Open the PDF file and save or print to access the free cross stitch patterns.
Using the cutting die, die cut the canvas holes from a piece of heavyweight paper or cardstock.
Stitch with two-three strands of embroidery cotton.
Secure ends of threads at back of work with sticky tape to keep the work flat and prevent unsightly 'knot bumps' from spoiling your work.
Products Featured