Winter 2017 Crafts Magazine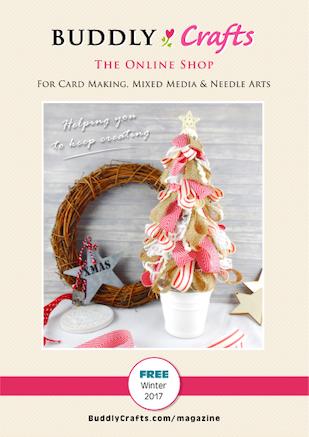 Our free 32 page colour magazine is filled with ideas for card making and crafting using products available from Buddly Crafts.
Inside our Winter 2017 issue you'll find projects for making;
Christmas Table Trees
Teddy Bear Garlands
Die Cut Felt Teddy Bear
Frosty Snowman Scene Decoration
Clay Penguins
Decorating Candles
Christmas Cards
And more!
From family and friends here at Buddly Crafts, we hope you enjoy crafting along with us and we all wish You and Yours a very Merry Christmas and a wonderfilled New Year!
Next issue - January 2018.
Products Featured