For our 'Teenage Christmas' theme this month I decided to make some cute Christmas Gift bags. You can squeeze loads of goodies into these gift bags - toiletries, chocolates, socks and more!
Step 1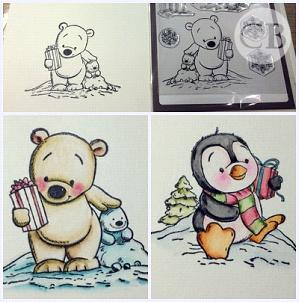 First of all I coloured this cute stamps with distress inks.
Step 2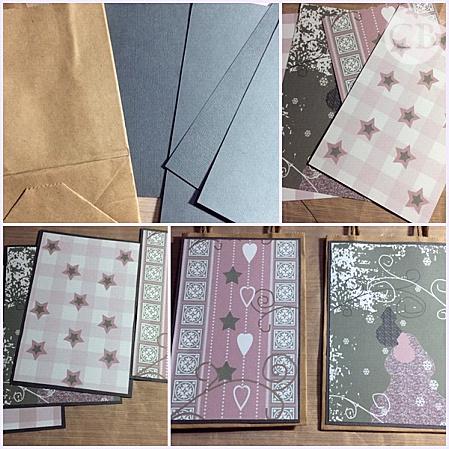 I cut the pattern paper leaving a border and added matt to the back to give a cleaner finished look.
Step 3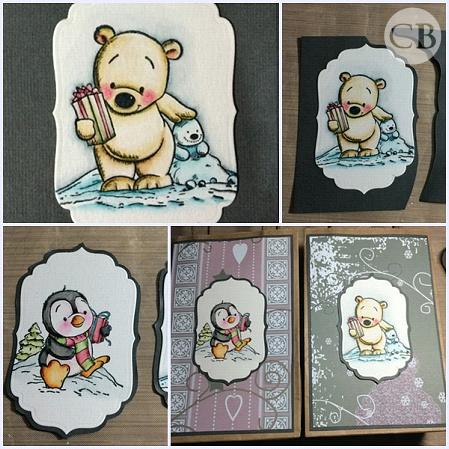 I cut out the images with a die then matted them on some card, cut around the die cut shape, then added to the front of the bags.
Step 4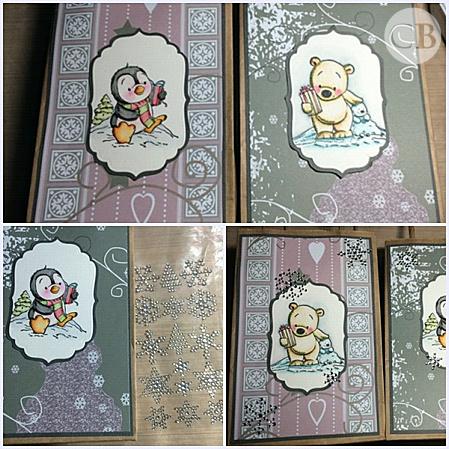 I used some Bling Stickers in the shape of snowflakes and stars and added them to the front of the bags.
Step 5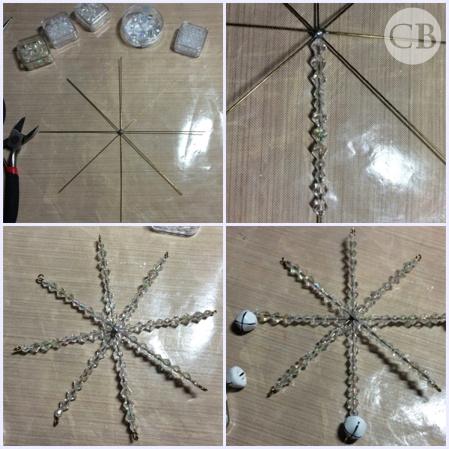 Using a wired snow flake shape I added acrylic crystal beads to each wired arm of the snowflake. I then added 3 jingle bells to give that Christmas jingle.
Step 6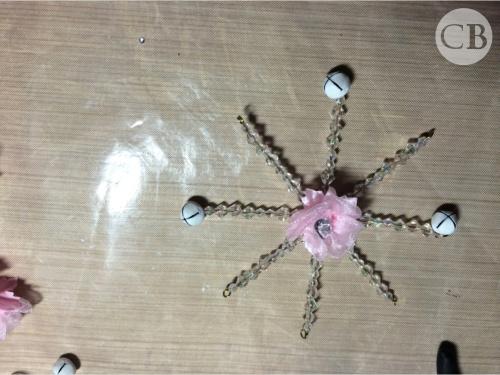 I then added an organza flower to the middle of the snowflake.
Step 7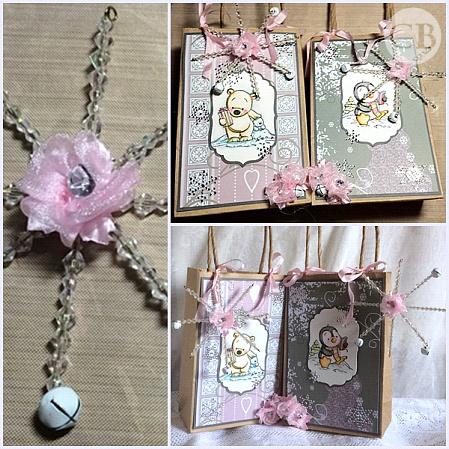 I tied some pink ribbon to the snowflakes and attached them to the bags, adding some more of the ribbon to the other side of the handle.