When Kim announced that this month's challenge was to be based around the theme of 'Diamonds', I knew I wanted to put a masculine spin on it and the 'Local Lads' digi stamps were just what I needed to create a personalised 'Diamond Geezer' journal cover!
Materials
See right hand column for clickable links to the products in the shop.
Instructions
(Use 1cm seams throughout project)
Method
Firstly measure the outside of your notebook, being sure to include the depth of the spine. Add a couple of centimetres to both the height and width for seam allowances. Cut your fabric to size and back with light weight interfacing.
Next trace the 'Local Lads' pieces onto the bondaweb and then fuse to scraps of coloured fabrics following manufacturers' instructions. Fix to your journal cover piece with your iron. Mine is a present for my nephew so I've added his name and also changed the hairstyle so that it looks just like him! I love using these high quality digital stamps as they can be coloured and customised in so (sew!) many different ways.


Set your machine to a reduced stitch length and, using black thread, carefully sew around the pieces to add definition and secure them into place.

You now need to create the flaps which hold the cover into place on your notebook. To do this simply cut two pieces of fabric twice the final width you want them to be, I made mine 18cms so that the finished flaps were 9cms. They need to be the same height as your cover piece. Fold them in half and then place on top of your front cover, right sides together.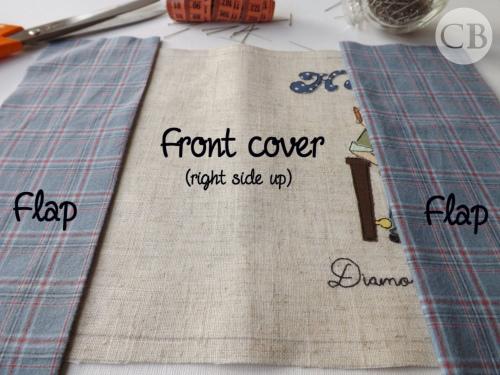 Cut your lining fabric so that it is the same size as your outer cover and lay it on top of your fabric 'sandwich' again with right sides facing.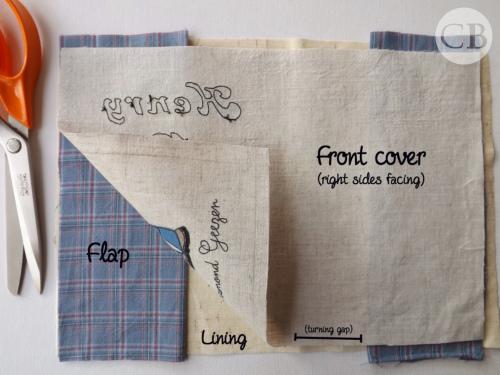 In the picture above I haven't trimmed all the pieces to the same size so that you could see the different layers more easily, but I did straight after I took the photo! Machine stitch the whole way around your cover, remembering to leave a small turning gap.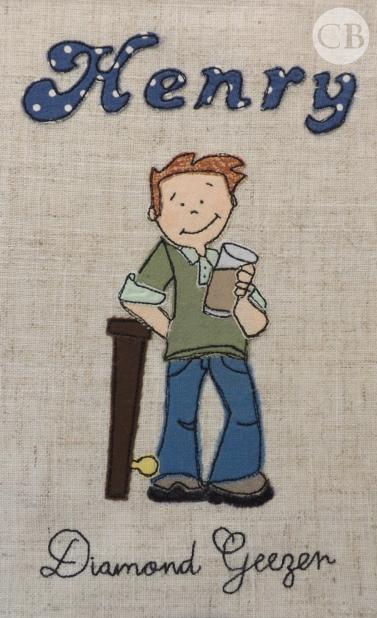 Trim the seam allowance and clip the corners to reduce bulk. Then turn through to the right size and use a chopstick or other 'blunt point' to push out the corners neatly.
Press and hand stitch the opening close and that's it ... A beautiful personalised journal for the man in your life!
© 2014 Josie Day at Sew for Soul
Created exclusively for Cuddly Buddly