Use two old paint brushes to attach pen nibs and decorate an arty tiles stamped card.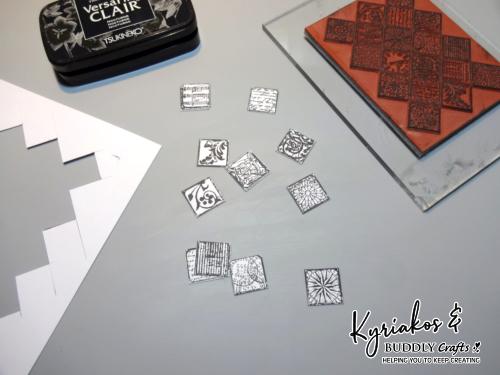 Stamp with the Nocturne ink pad and the Darkroom rubber stamp on a white card kraft paper. Cut the stamped squares.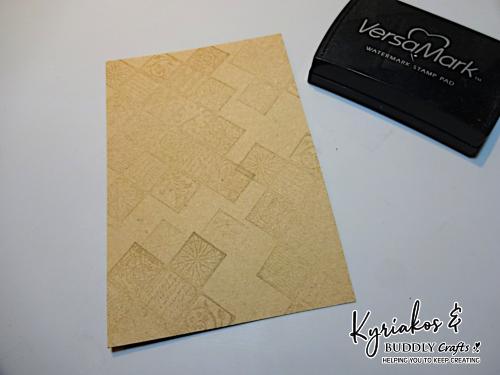 Stamp with same rubber stamp and the Versamark ink pad to create watermark effect on a 4x6 inch piece of kraft paper.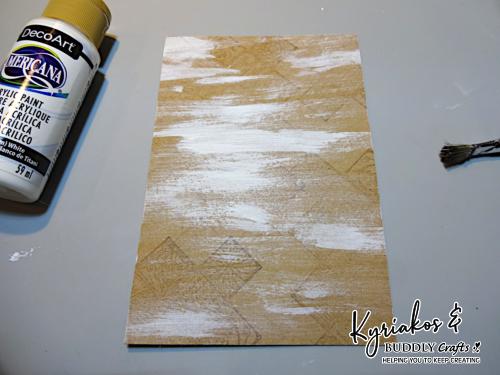 Distress the stamped kraft paper with white paint creating thick brush strokes.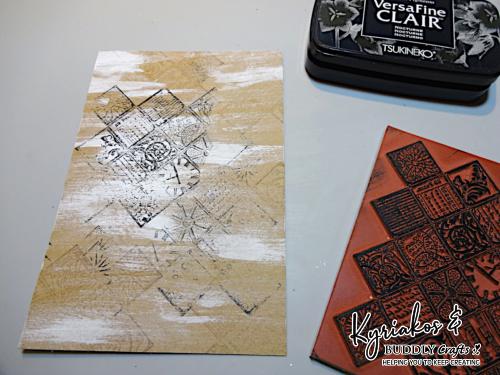 When the paint dries, lightly stamp (a distress like) with the Nocturne colour ink pad and the rubber stamp.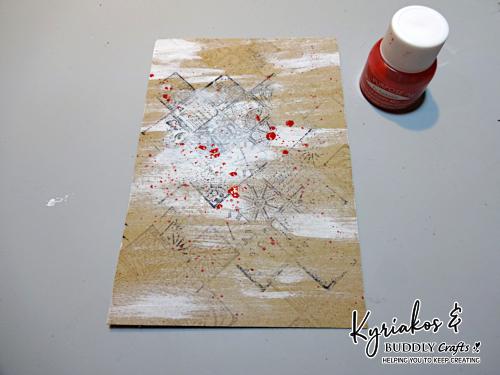 Sprinkle some red poppy paint. Let it dry well.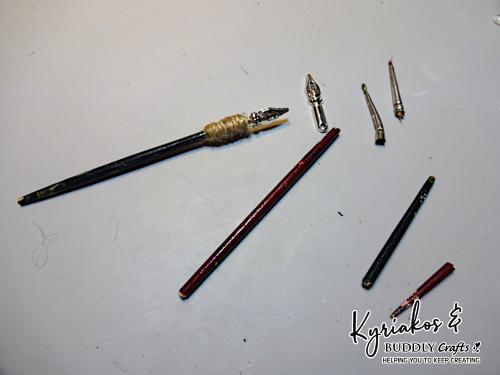 Separate the brushes from two old paint brushes and cut the wooden handles to fit the size of the card. Attach the pen nibs and wrap some jute cord around them.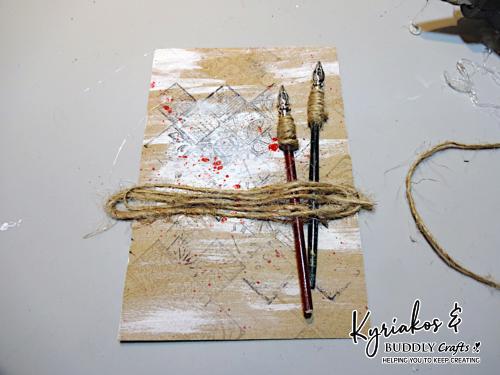 Glue the custom made pen nibs holders and add some jute cord.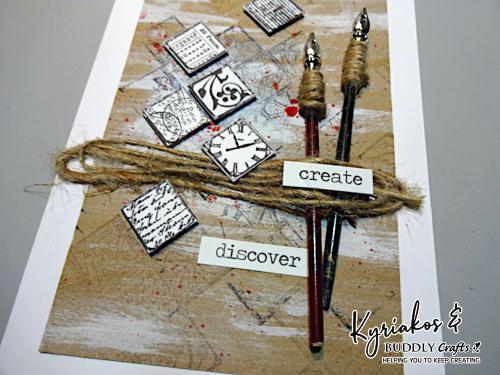 Decorate with the square cut stamped tiles (add foam pad on the back for dimension) and the words from the sticker book.