Easy to make metal heart ornaments that can be used to decorate other projects or attached to gifts.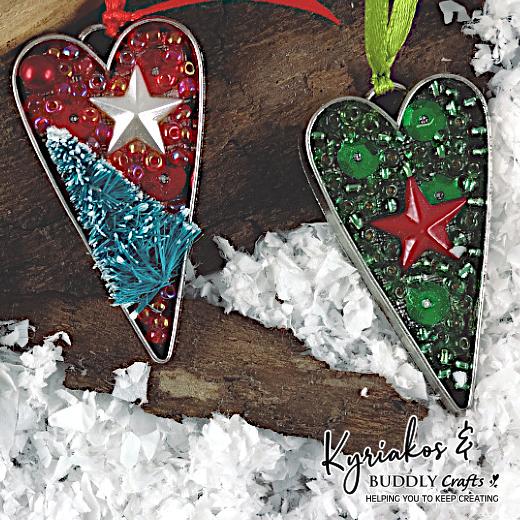 First add the main embellishments like a flat back star, a glass dome, a tree or whatever you like.
Add jewellery glue around the previously set embellishent and continue placing the small beads. Let it dry.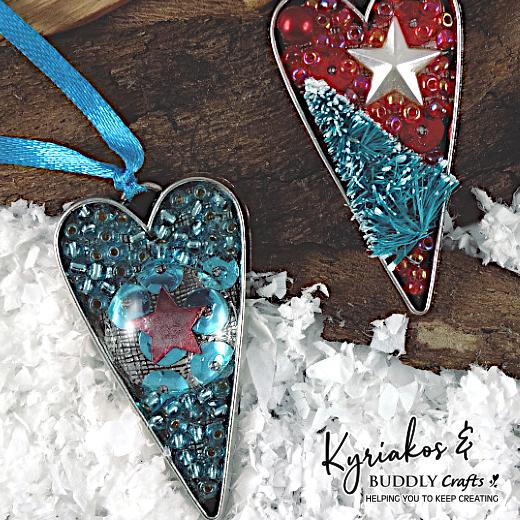 Add ribbons, chain or hooks to hang the metallic hearts.