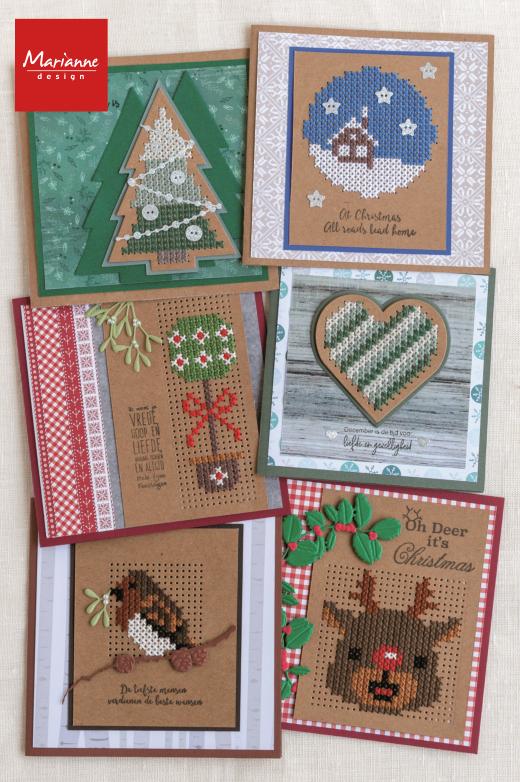 If you enjoy paper crafts AND cross stitching you'll be pleased to hear that Marianne Design have released a range of cutting dies that make it easy and fun for you to combine the two! With a choice of six different base designs to die-cut perforated papers and more die designs in the pipeline, all you need to get started is a die-cutting machine, cutting dies, cardstock and sticky tape, alongside your embroidery supplies.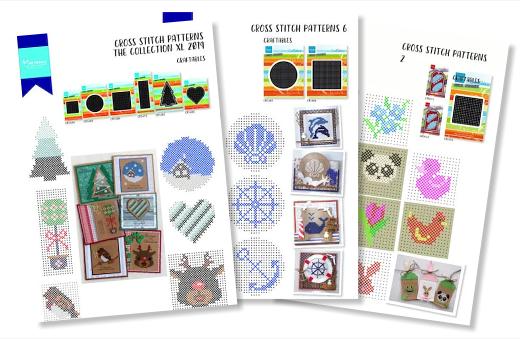 To help us on our way Marianne has designed a series of free downloadable cross stitch patterns for use with each of the different dies. These are available to download directly from the Marianne Design website and also from us here at Buddly Crafts.
To create your fusion art simply die cut your perforated paper and work the patterns using 2-3 strands of floss. Use sticky tape to secure the ends at the back of the piece so that your work will lay flat without any unsightly bumps from knots. Mount your finished work onto your card base as desired.
Enjoy the cards below - Marianne's been busy creating fun, cute spooks for Halloween!