Make concrete look decorative houses to share some love. These concrete look houses can be used as small containers for artificial flowers or pens/pencils if a base part is added; or add some battery operated lights strings to place on shelf.

Cut 2 pieces of the book greyboard that match the small and the large houses with the following dimension: 8cm x 15cm (height up to the roof side), 8cm x 10cm, 2cm x 10cm and 2cm x 6cm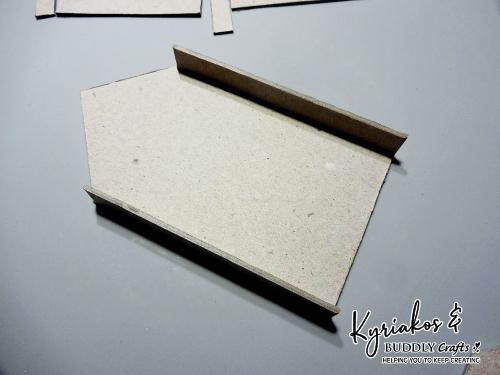 Glue the pieces together forming the houses.

Cover them with the concrete look paste and let them dry.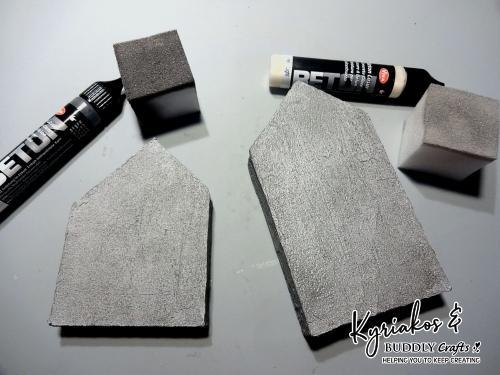 Use the dark medium to cover the concrete paste, let it dry and finish with the glaze medium.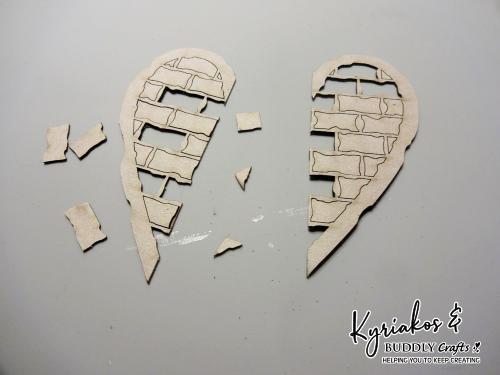 Cut in half one of the large greyboard textured hearts.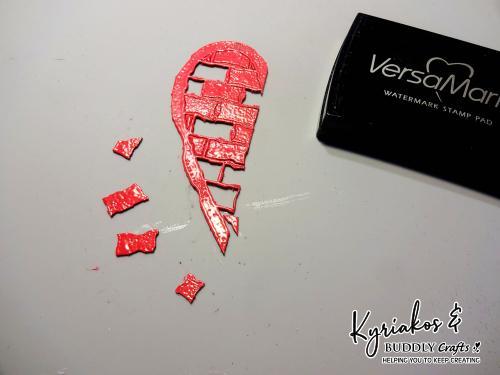 Press the half greyboard heart on the VersaMark ink pad, cover with the red embossing powder and heat set.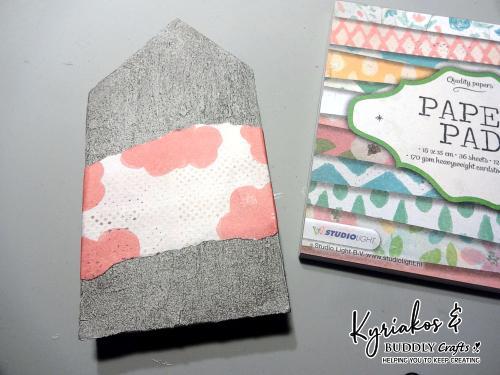 Tear pieces of the paper pad with the red coral clouds pattern and glue it on the houses.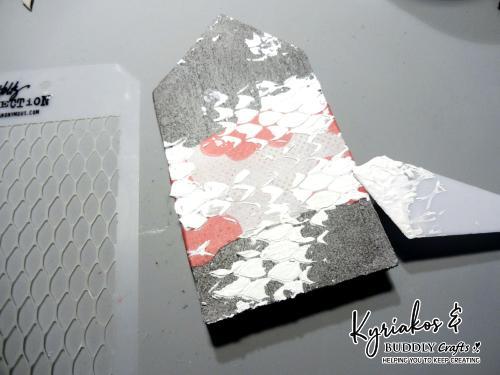 Use the stencil and the structure paste to distress parts of the surface.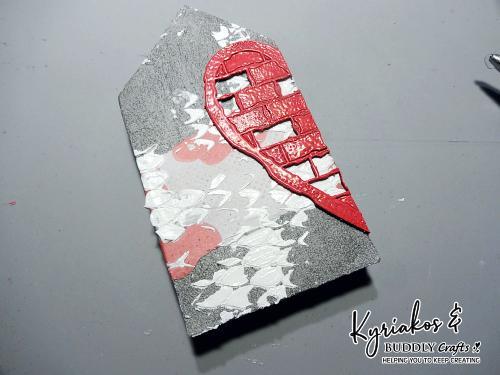 Glue the heart and the bricks taken from it.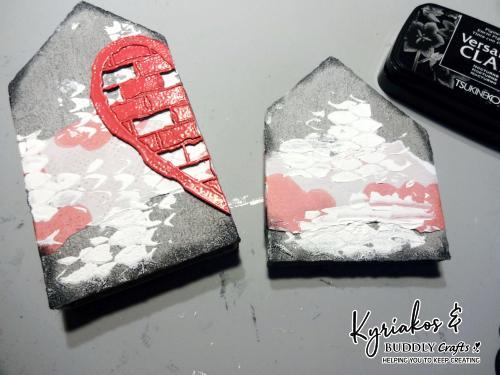 Distress the edges of the houses with the nocturne ink pad.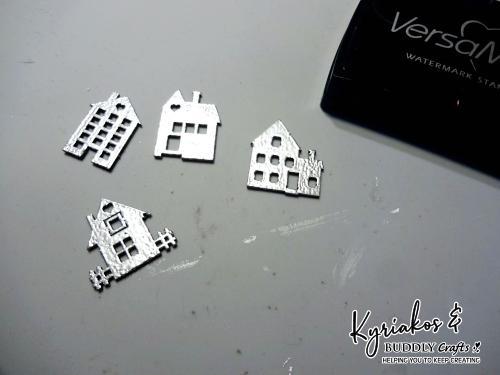 Press the tiny wooden houses on the VersaMark ink pad, cover with the silver embossing powder and heat set.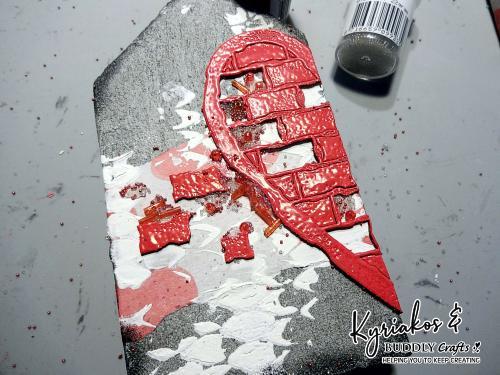 Add glue and decorate with the no hole beads and the rest of the embellishments.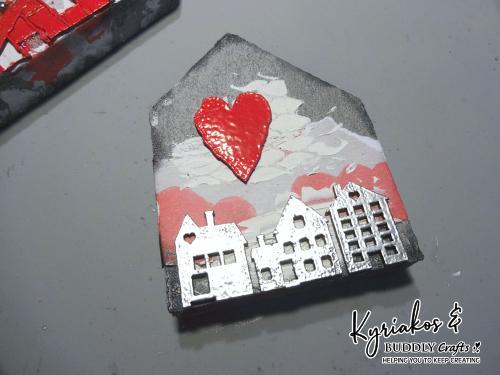 Glue the tiny wooden houses and one small heart, altered with the embossing powder as above.