This concrete look frame is a very easy to make project which makes it a great gift for someone either by placing a stamped image into the frame or leaving the frame blank to let the recipient place their own photos. Keep it simple as I've done here or alter it further by adding other colours besides the silver. If you attach embellishments on the frame surface while the concrete paste is still wet it'll also give you another completely different result.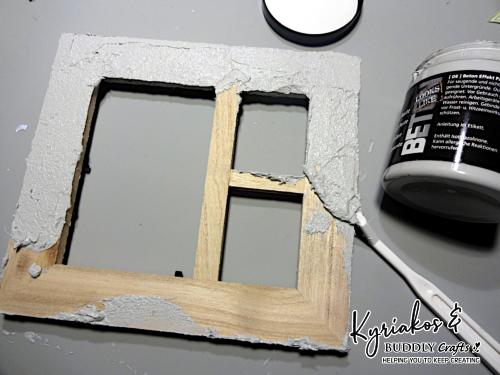 Cover the wood frame with the concrete effect paint, tapping a bit the palette knife for a rough kind of effect. Let the paste dry.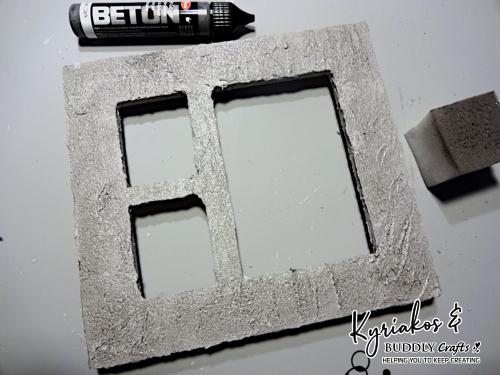 Use the sponge to apply the dark medium included in the starter box. Let it dry and use another sponge to distress the frame with the sterling silver paint.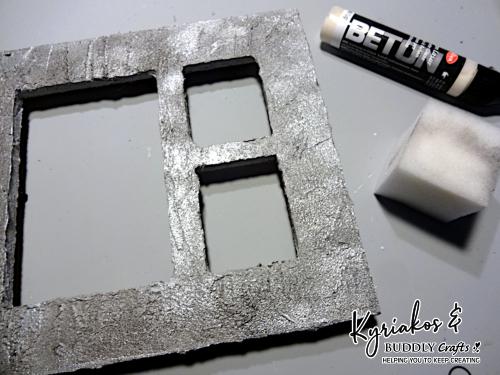 Cover with the light medium using a sponge.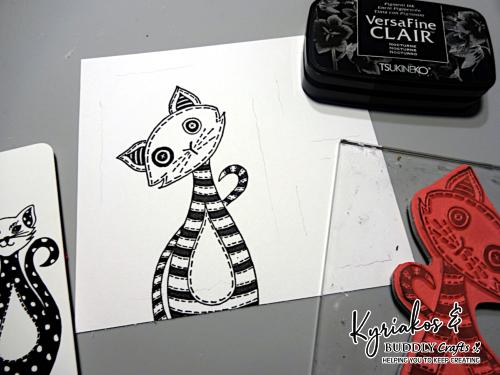 Cut a 15cm x 13cm piece of the watercolour paper. Place upside down the frame on it and mark the windows. Stamp with the VersaFine Clair ink and the stamps of the Dylusions Puddy Cat set.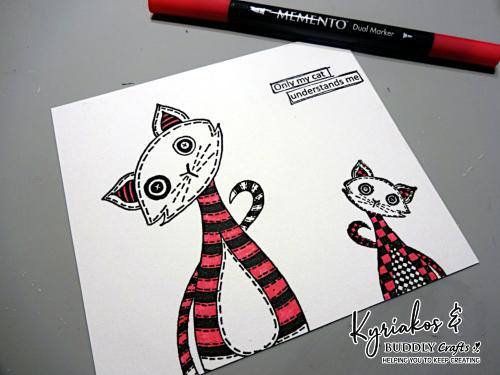 Add some colour with the Rose Bud Memento marker. Place in frame to finish.