Decorate your home decor Easter eggs this year with the use of Viva Decor Concrete Effect Paste. Add a dash of colour to contrast the greyness of the concrete with bright colourful flower lace or keep a more monochromatic look with touches of white lace and pearls.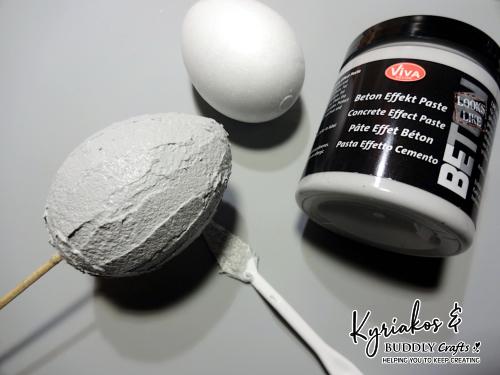 Place the polystyrene eggs on bamboo skewers to make them easier to work with. Cover the polystyrene eggs with a generous layer of the Viva Decor Concrete Effect paste with a palette knife and let them dry well.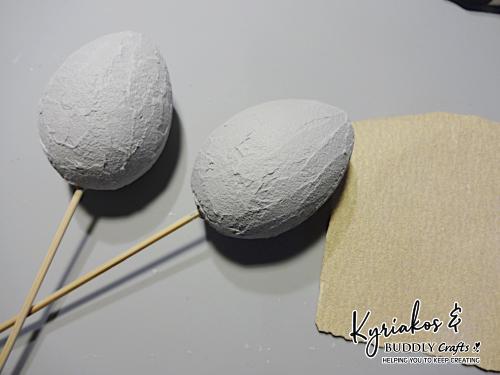 Lightly sand the surface to smooth a little.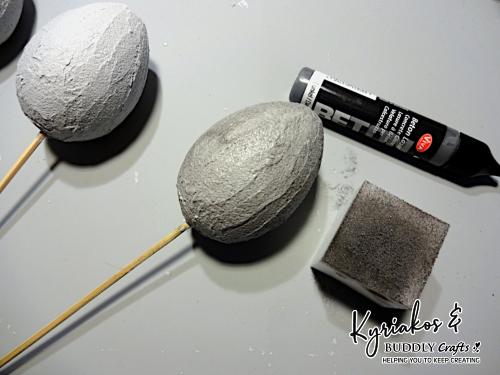 Use the sponge included in the starter set to darken the egg surface. Allow some drying time.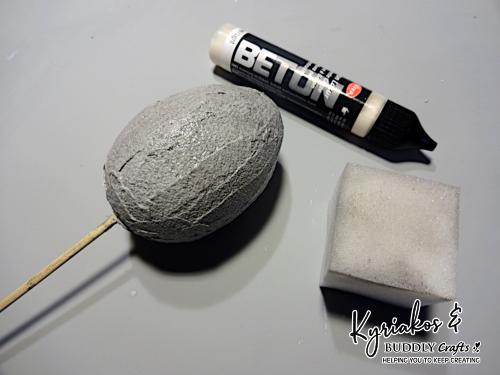 Cover with the sealer and a sponge and let them dry.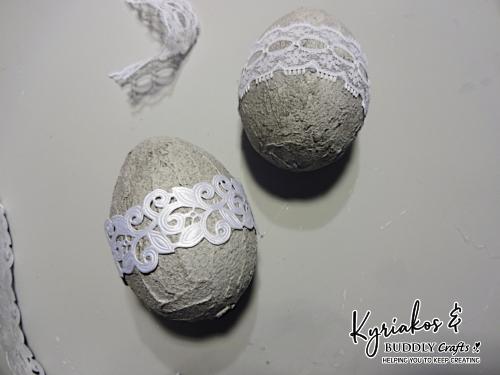 Wrap ribbons and lace around the eggs, preferably a white one as a background layer to show the colour of the flower ribbon even better, and continue by adding rhinestones.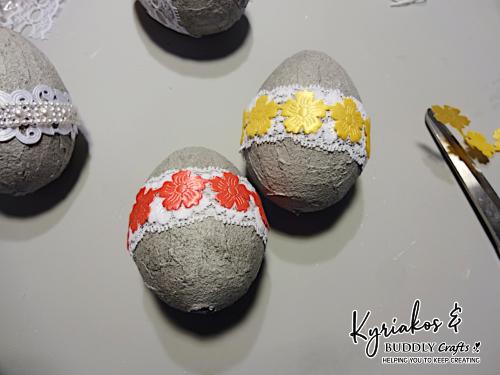 TIP - If you'd like to hang your eggs from an Easter Tree or other decorative arrangement, insert a small spiral hanging hook into the polystyrene egg prior to applying paint.