One of the many joys of crafting with instant downloadable digi stamps is that they can be resized, cropped and mirrored to suit your project needs. You don't need expensive or complicated software to do this as it can all be easily achieved in a basic Word document.
Download the digital stamp onto your computer. Unzip the folder and save the contents into a new folder. Once safely saved you can now delete the original downloaded zipped file.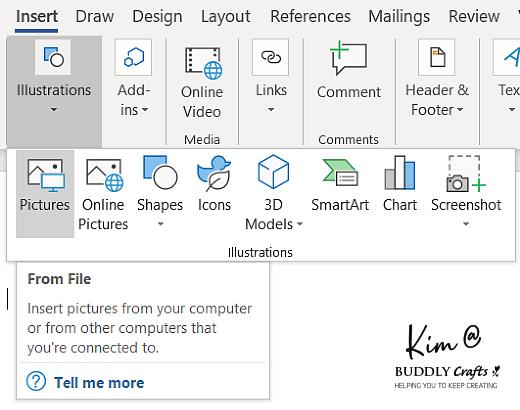 Open a blank MicroSoft Word document and insert the digi stamp image from the file. In Word the menu selections to click on will be, Insert > Illustrations > Pictures from file. Locate the saved image file and click on it. The image you selected will now appear in your document.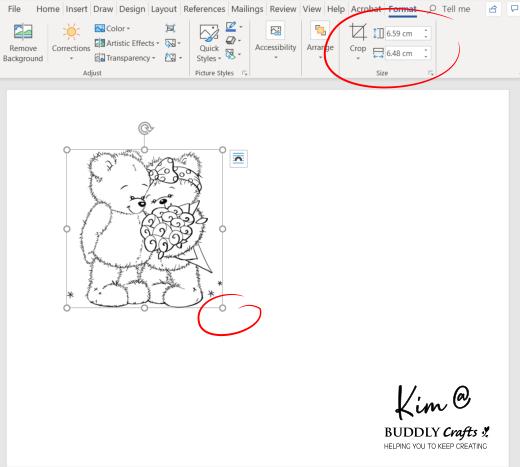 To resize the digi stamp and keep it nicely in proportion hold down the keyboard ctrl key and at the same time place your mouse cursor over the circle handle in the bottom right corner and drag the corner to required size. The size of the image will be displayed in the boxes in the top right hand corner of your screen. Size to suit.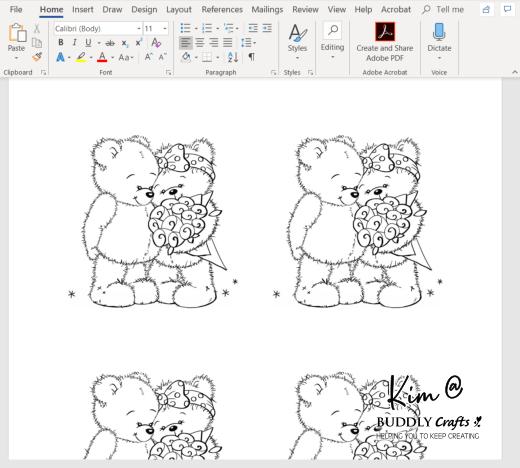 Copy and paste or add other images as required to fill your page. Use your keyboard space bar to move the images. Save the Word document if required.
Print out the document onto a quality paper and allow time for the ink to dry nicely.
Graphics & Text 120gsm printer paper is a smooth surfaced, crisp white paper suitable for colouring with alcohol marker pens and coloured pencils, it is readily available from stationers. Medium weight watercolour papers that will feed through your printer can also be used if you prefer to work with watercolours pens, pencils and distress inks..
The Crop Tool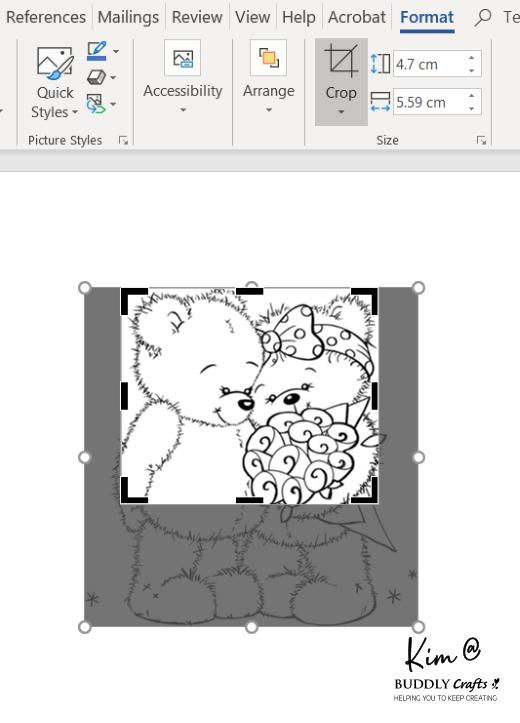 To crop an image click on the image with the cursor tool, this will open up the Format menu. You will now see the Crop tool. Click on the crop tool and drag the thick black lines around the side edges of the image in to the area you want to focus on and keep.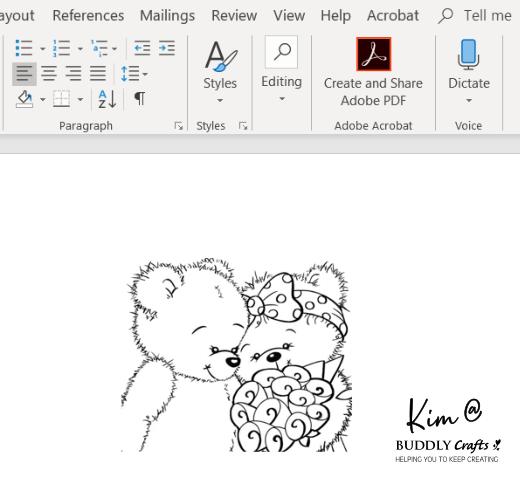 When you click off to deselect the image the cropped image will remain. The cropped image can be resized to suit.
The Mirror Image Tool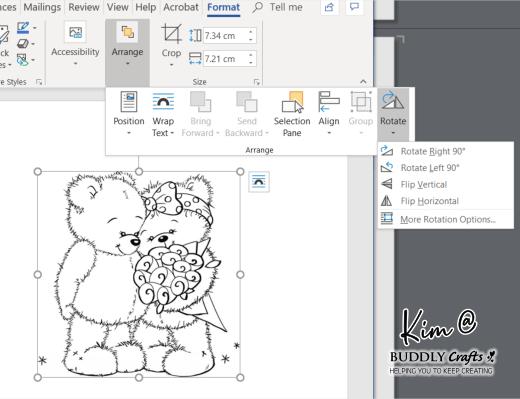 To mirror an image click on the image with the cursor tool and when the Format menu pops up, click on Arrange > Rotate > Flip Horizontal.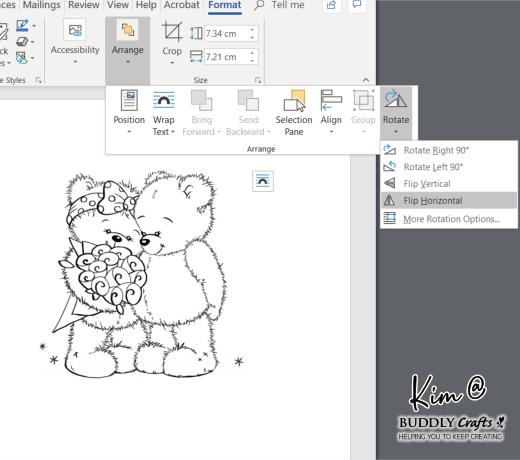 Click off the reversed image. The mirrored image can be resized to suit.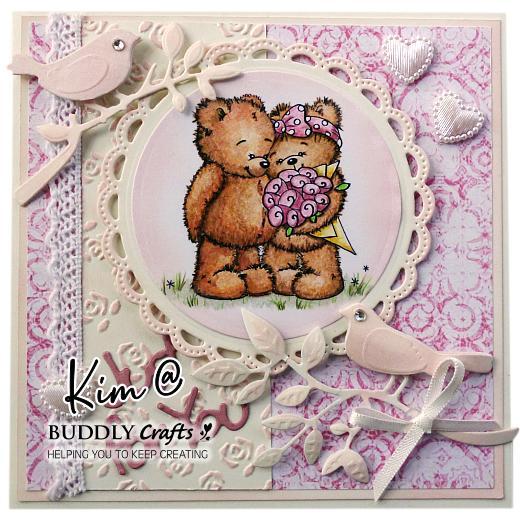 Colour your digi stamp print out and complete your card.
If you'd like to try crafting with digital stamps for free, pop over to our Free Digi Stamps to get started today.