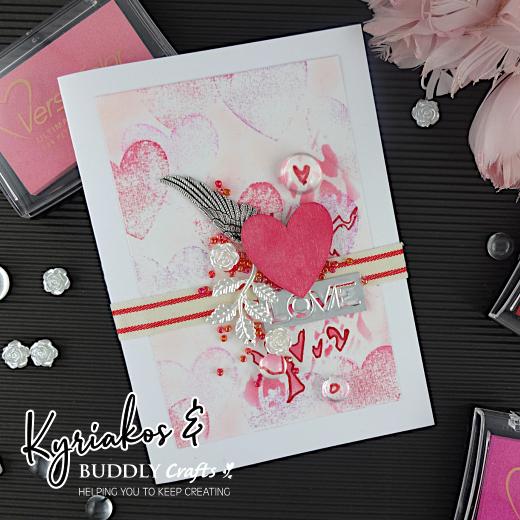 Make a Valentine's Day love card using a wooden heart shape as a stamp to create a distress background and add details with beads and metallic embellishments.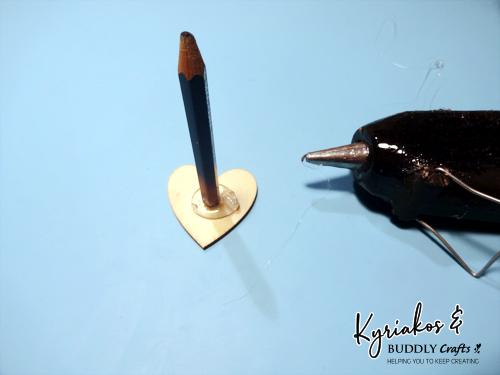 Glue a pencil or any other thick tube like stick onto the wooden heart.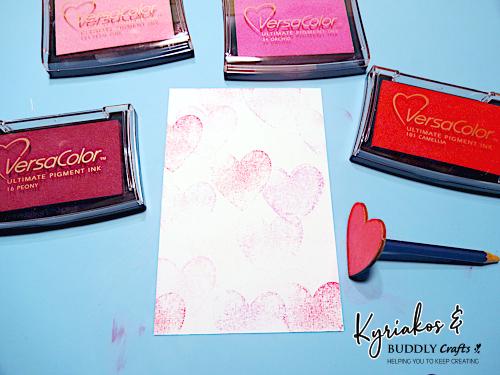 Cut a 100mm x 150mm (4" x 6") piece of the watercolour paper and using the wooden heart stamp with various colours of the VersaColor ink pads.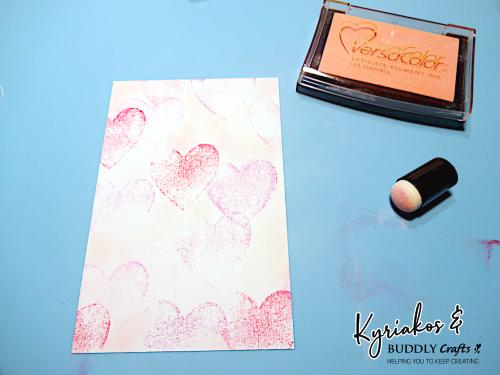 Cover the spaces between the stamped hearts with a gentle move of the sponge dauber with the VersaColor Seashell ink pad.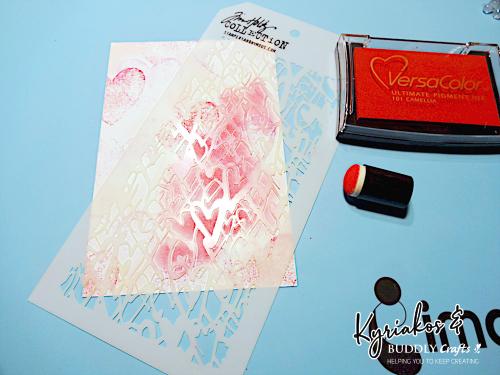 Place the stencil on the stamped card and using VersaColor Camelia cover a small part of it.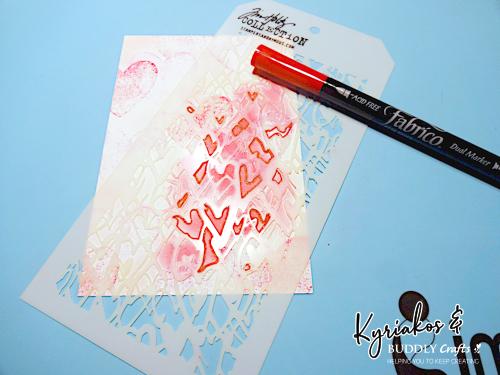 Keep the stencil in the same place and outline a few parts of the design with the Fabrico Brick marker pen.

Set a piece of the cotton ribbon with the double sided tape a bit lower than the middle of the stamped card.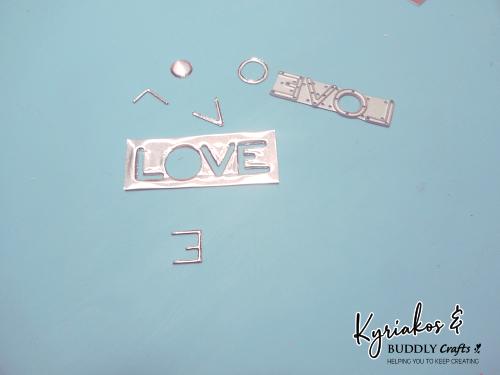 Die cut a love design from a metallic sheet and trim around on rectangular. Remember to keep the centre circle die cut from the O letter.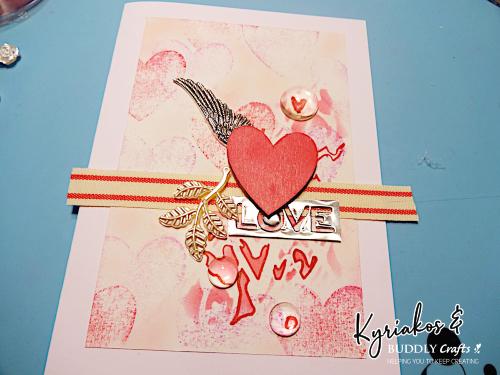 Start gluing, first the metallic embellishments, then the pearl ones and continue with the wooden heart.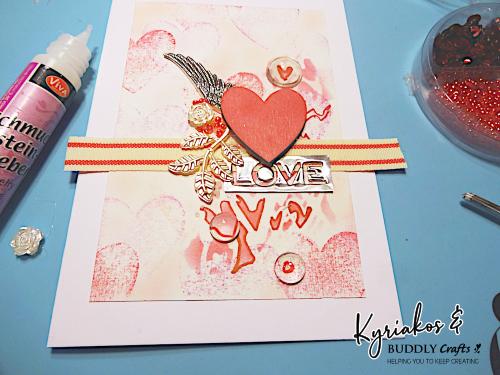 Use the jewellery glue to add round red beads among the previously set embellishments and decorate further to finish.