We're so excited to learn that Ranger has announced Simon Hurley as their newest and youngest Signature Designer! Simon has partnered with Ranger to create a line of high-quality crafting supplies, branded Simon Hurley create., that are perfect for cardmakers. The line is a collection of go-to products that you will consistently be reaching for featuring Simon's unique and playful style, in a beautiful range of colours. "My goal is to make products that enhance the creative experience and make you want to get inky and create."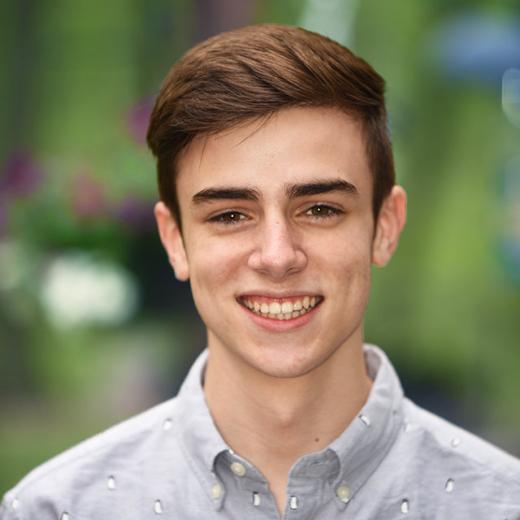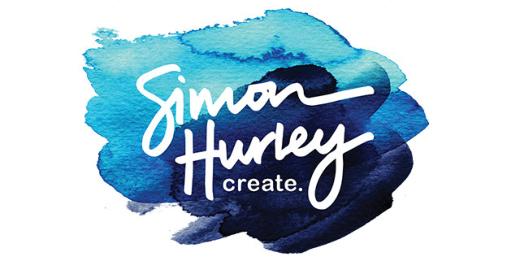 Simon Hurley is a sixteen-year-old cardmaker and has been creating and crafting his whole life. "Ever since I was young I fell in love with the concept of working on a project for a long time and being in awe of the outcome that I would create. I have always loved that art gives you something to do and when you are feeling sick or down it will always take your mind off of any distractions in life." When he was younger he would sit for hours at a time making origami sculptures, paper beads, stuffed animals (crochet) and polymer clay creations before he stumbled into the world of cardmaking. Simon fell in love with cardmaking because each card is a small canvas and it doesn't take long to create a finished piece of art to brighten somebody's day. At the age of 10, Simon explored Alcohol Inks, Distress Inks, and Dylusions Sprays and discovered his passion for creating inky backgrounds. Although he started with ink, Simon quickly branched out into the world of stamping, embossing, and colouring.
Simon films crafting tutorials and posts them on YouTube to share his creativity and love for art with the world. "My first videos were not great… at all, but if I waited until they were perfect I wouldn't have shared anything at all." As Simon continues to create crafting tutorials he has gained a loyal following of over 26,000 subscribers that he enjoys interacting with on his channel. He is also grateful for the amazing industry that has welcomed him with open arms and has continued to show him support on his creative journey.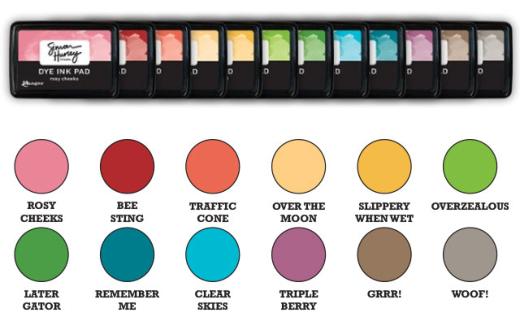 Ranger and Simon Hurley are pleased to introduce a new colour palette of dye ink pads for the Simon Hurley create. brand. This assortment of 12 colours is perfect for creating blended backgrounds, stamping, and stenciling. Simon Hurley create. Dye Ink Pads measure 2.75"x 3.75" and each has a coordinating .5 oz re-inker.


Simon Hurley create. Photopolymer Stamps are high quality, made in the USA clear stamps. These clear stamps will allow you to stamp the perfect image each time. Featuring artwork by Simon Hurley, these stamps feature clever & quirky characters, animals and a variety of sentiments perfect for handmade cards of all occasions. Available in four designs, each stamp set measures 6" x 9".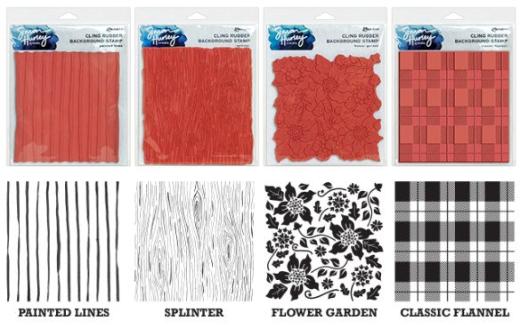 Use Simon Hurley create. Cling Rubber Background Stamps to make unique backgrounds and add dimension to cards and other papercraft projects. These versatile 6" x 6" stamps are designed to cover the entire front of the various card sizes. Available in four designs.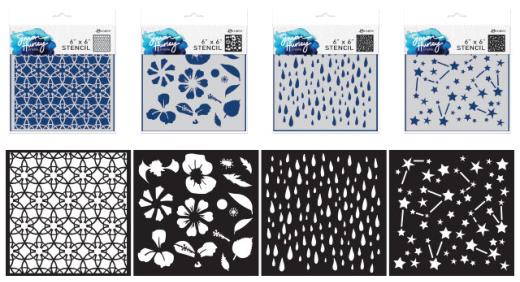 Use Simon Hurley create. Stencils to make unique backgrounds and add dimension to cards and other papercraft projects. Perfect for use with Simon Hurley create. Dye Ink Pads, ink sprays, texture paste, markers, pens, and more! Mix and match stencil designs for endless creative possibilities. Simon Hurley create. Stencils are available in four designs, each stencil measures 6" x 6".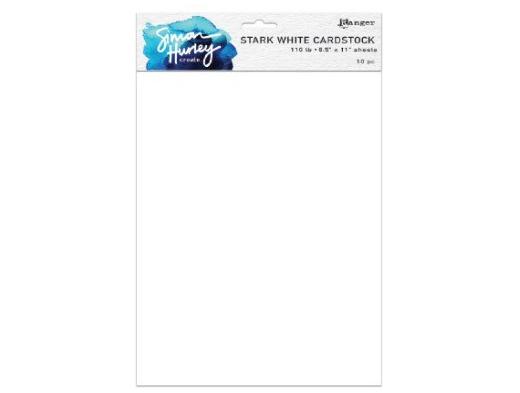 Simon Hurley create. Stark White Cardstock is a bright white, smooth, 110 lb surface ideal for applying Simon Hurley create. Dye Inks for stamping, stenciling, creating backgrounds. Stark White Cardstock is available in sheets of 8.5" x 11" which is perfect for die cutting, card panels and folded cards. Available in a pack of 10 sheets.
---
COMING SOON - Simon Hurley create. products are expected to be available to purchase at Buddly Crafts from around the second week of February, 2019. We're so looking forward to stocking this young man's very first collection of crafting products and wish him all the very, very best in this new chapter of his creative career.