It's easy and fun to make your own faux gemstones and glass chips with WTA transparent Worbla. Colour the gemstones to the colour of your choice with ink pads and string together your gemstones with beads and pearls to make one of a kind necklaces, earrings, bracelets and embellish mixed media creations.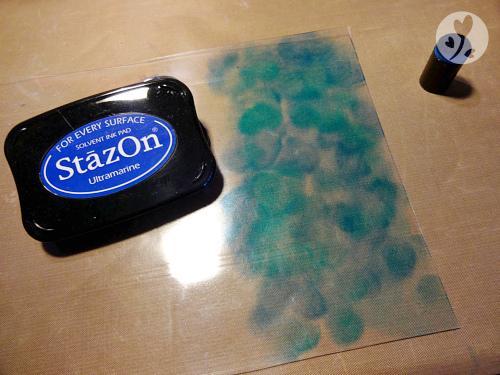 Using the sponge dauber lightly cover about 5cm x 18cm surface of the Worbla transparent sheet with the StazOn Ultramarine and Teal blue colours. Cut the coloured piece of WTA.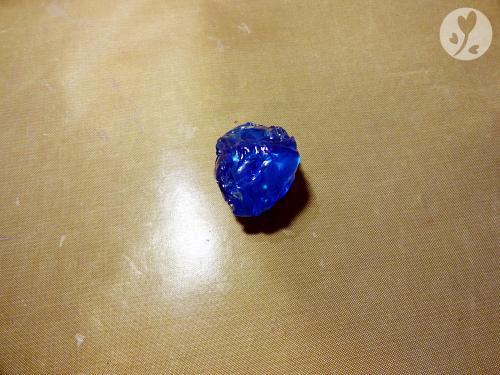 Heat well the cut piece of Worbla and wrap it to form a ball.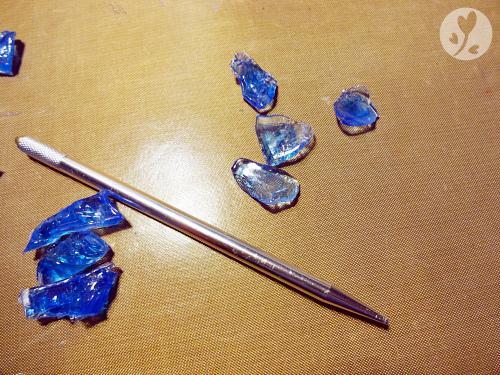 Using a round rolling tool, slightly flatten the Worbla and cut small pieces with a pair of scissors. Heat each piece and flatten further. Remember to heat before cutting the pieces as the Worbla will harden when it cools and become difficult to cut.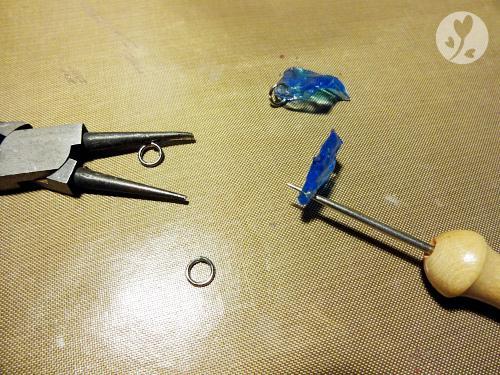 Using a piercing tool, make holes close to the edge on each of the flattened 'gemstone' pieces. Place a jump ring with the round nose pliers.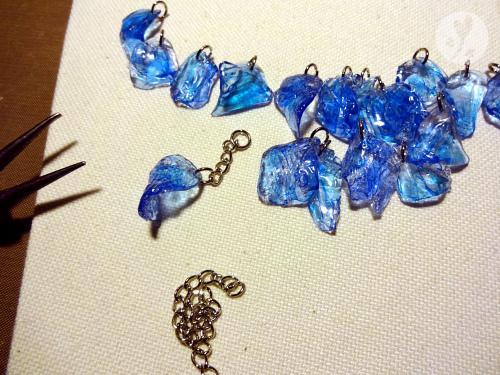 Arrange the pieces and set them to form the necklace design. Add some chain on the pieces that need to lay longer on the cord.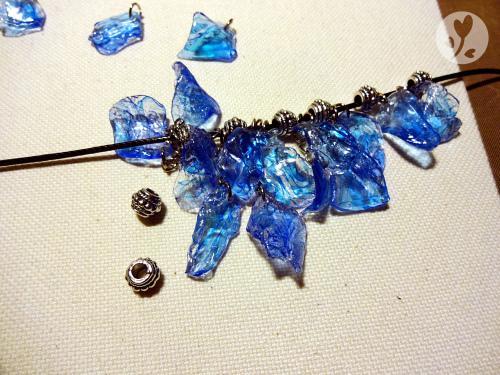 Place the faux stones with metallic beads on the leather cord and set a lobster clasp and an end cap to finish. ♥