Upcycle empty tuna fish tins and make them into decorative mini Easter garden baskets for flower arrangements, wreaths and to arrange at the base of twiggy Easter trees.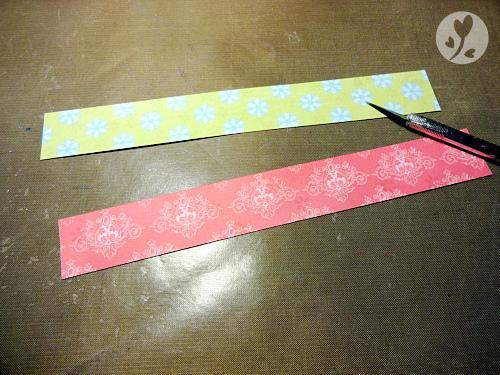 Download and print the digital papers. Cut on dimensions to match the external size of your tin.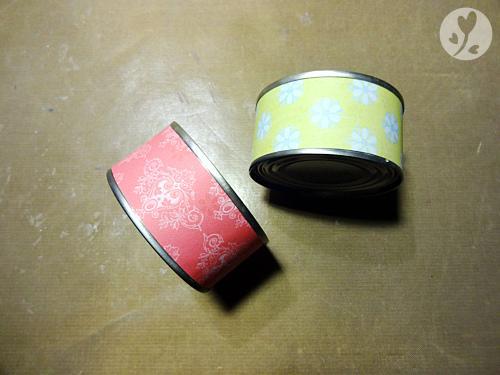 Glue the paper cuttings on the tins.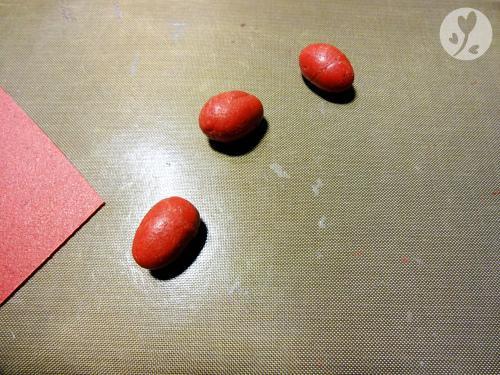 Cut pieces of the Worbla WRA sheet, heat and form little egg shapes.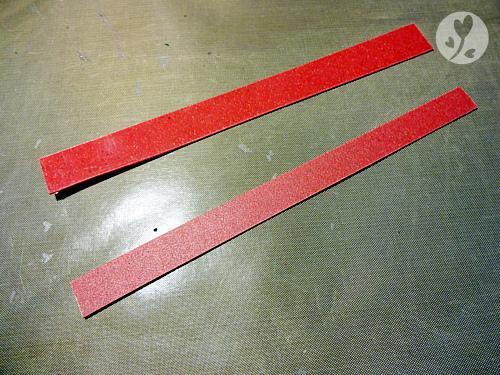 Cut two strips of the Worbla sheet about 1.5cm wide and a bit longer than half the perimeter of the tin.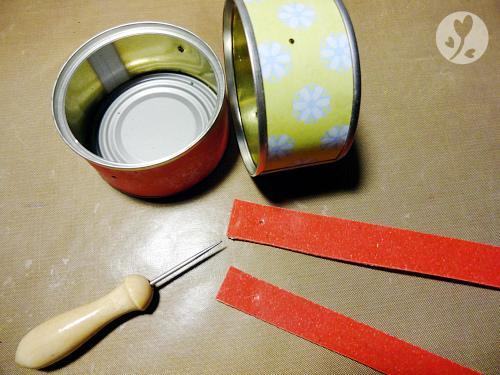 Pierce two holes on the sides of the tins. Pierce holes about 1cm on the long edges of the Worbla strips.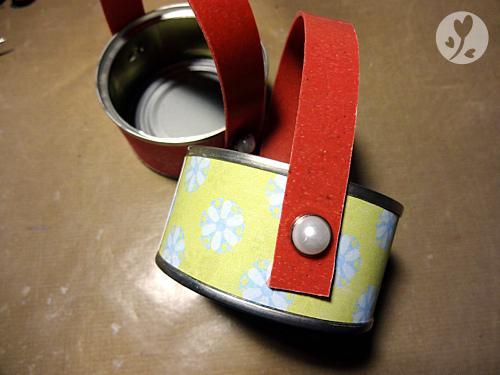 Secure the Worbla strips with the pearl brads onto the tins to make the basket handles.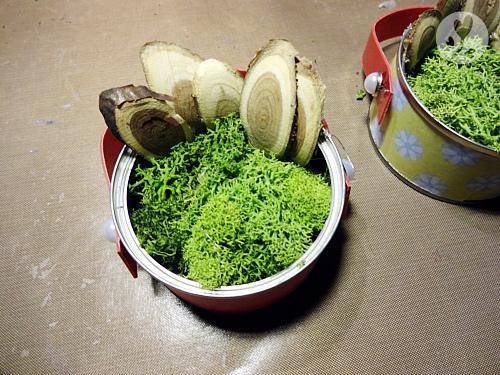 Glue the wooden slices inside the tins and place the moss. Add the bunnies, ribbon bows and the rest of the embellishments. ♥