Make a cover for a handmade book or mini scrapbook album using Worbla that is embossed with a folder and decorated with ribbons, gears and flowers. Cut blank pages and place them inside to use it as small photo album for your favourite pix or to create a decorative book to keep your poems, recipes, addresses and more.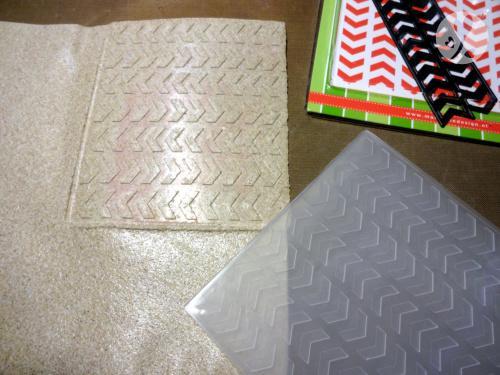 Heat the Worbla sheet well and pass through the die cutting machine using the Chevron embossing folder. Set the folder to one of the sheet's corners. Make sure that the Worbla is heated well and you use the correct plates on your machine.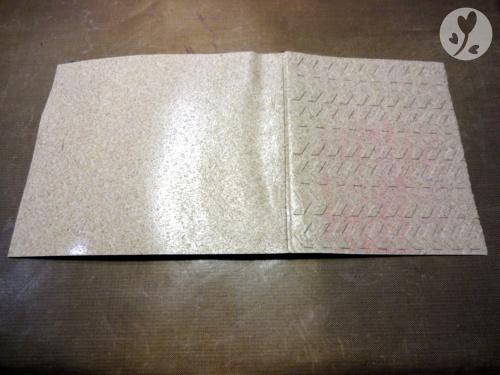 Cut the Worbla sheet to the length required.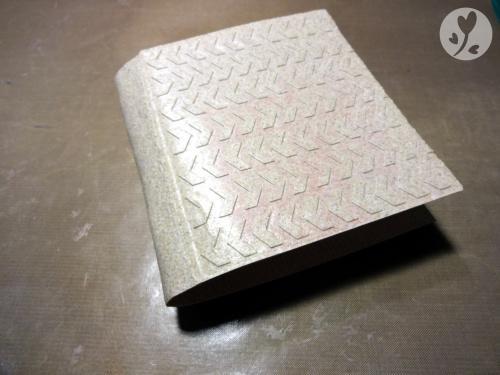 Heat a bit in the centre and fold, creating a semi circular spine.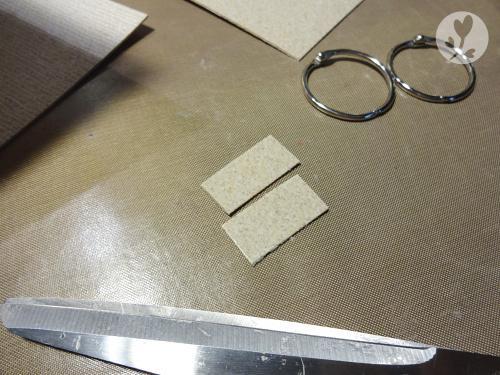 Cut two small pieces from the remaining Worbla sheet.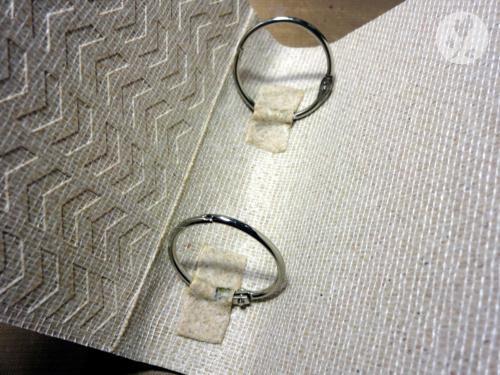 Heat the small pieces and use them to secure the binding rings to the centre of the spine inside the cover.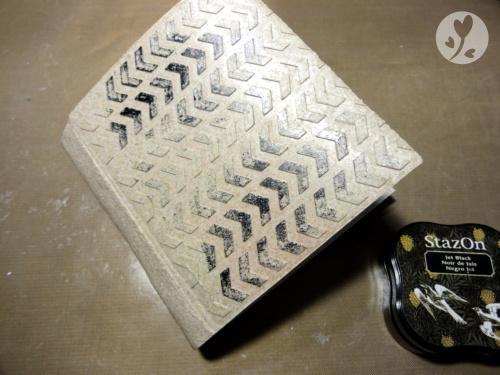 Using the StazOn inkpad, distress the chevron design on the cover.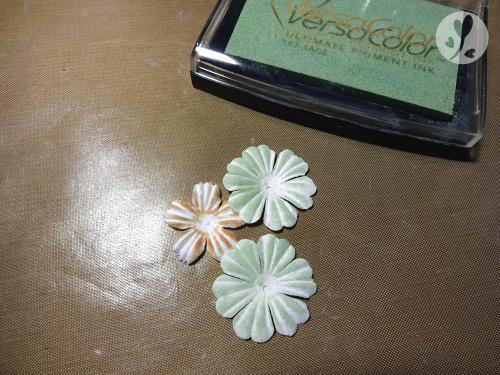 Lightly colour the paper flowers and the wooden moustache with the sage and desert sand ink pads.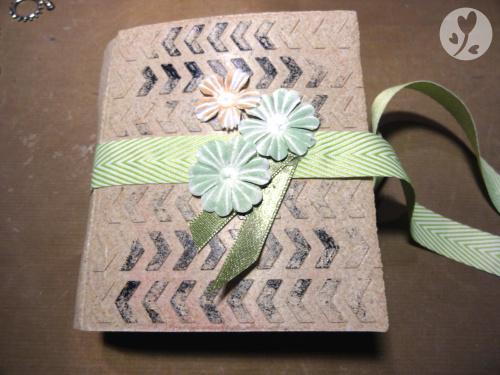 Cut a 40cm long piece of the Chevron stripe ribbon and glue it in the center of the cover. Continue with a small piece of the satin ribbon and the paper flowers.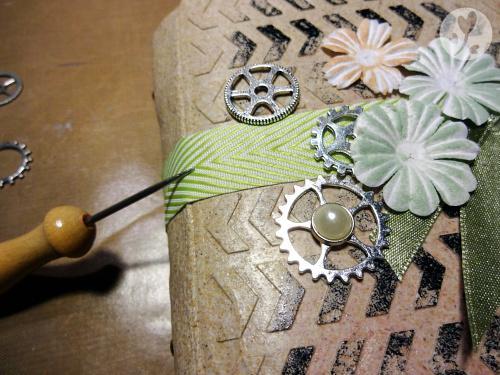 Using the piercing tool open holes and set the gears with brads. Continue with gluing smaller gears and adding round rivets. ♥