Die cutting intricate shapes can be a real headache when the delicate cut paper pieces refuse to come away easily from the metal die. With a little extra patience and attention you can easily remedy this and create beautiful papercuts which would be oh so very difficult to have cut by hand!
Insert a piece of greaseproof paper between your cutting die and paper and keeping them together, pop them into your 'plates sandwich' and run them through your Big Shot (or other brand) die cutting machine. The paper cut piece will now be easy to remove from the die. Poke out any small 'interior' areas of cut paper with a craft knife or pokey tool. If the greaseproof paper stays in the die when you remove your cut shape, it won't do any harm to leave it there.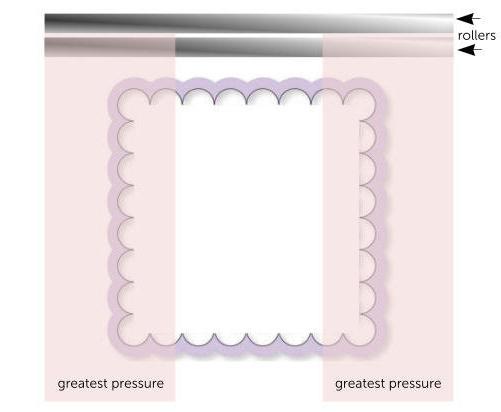 The pressure between die cutting machine's rollers seems to be strongest at the outer edges. This can prove a problem when cutting larger dies and delicate dies and leave areas of the design uncut or partially cut. To remedy this run the cutting die/paper forwards and backwards through the machine a couple of times and then turn the die and paper/card 90 degrees and run it forwards and backwards through the machine again.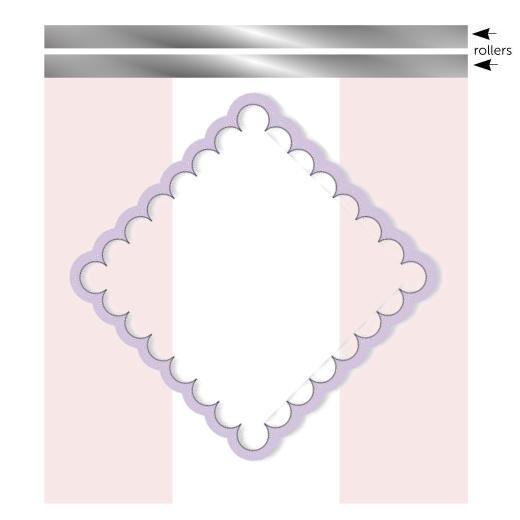 Alternatively turn your die through 45 degrees. Run it through the machine, turn and go again.
Try not to be too ambitious when cutting a few small dies at the same time. If the dies are placed too closely together it can become more difficult to get clean cuts on all pieces. This temptation is easy to fall prey to with the introduction of larger machines and cutting plates but applies to all machines.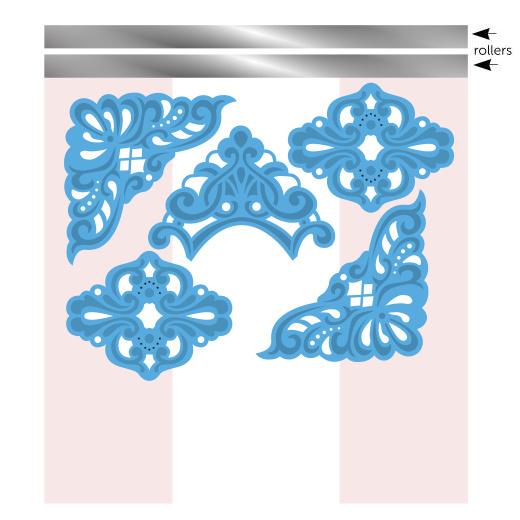 Leave some air between the cutting dies and be ready to have to turn them and run them through the machine again for complete cuts.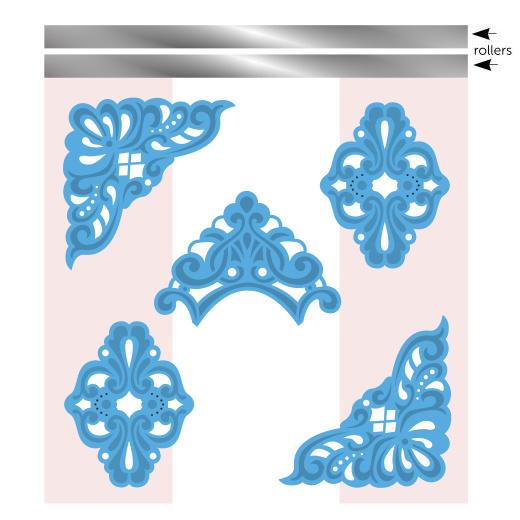 The quality of paper being cut can make a huge difference to the crispness of the cut - be sure to use a good 'crisp' card or paper such as the Marianne Design Papers, Bazzill, cArt-Us and Papicolor.
Cheap printer paper can be a little too loose sometimes for intricate cuts, especially if it's still damp from going through an inkjet printer. Be sure to give the ink time to dry properly and then try cutting two layers of paper at the same time. If they both cut cleanly, that's excellent but be ready to keep the cleanest cut and throw the other away.
When cutting tissue paper, crepe paper and other fibrous papers try sandwiching a few layers of the papers between cheap printer paper so that the die can get a better 'bite' as it passes through the machine's rollers.
And finally the shims! Don't be afraid to add extra shims of paper into your cutting sandwich to get a better cut - a thin shim or two can make a huge difference, especially if your cutting plates are starting to look a tad curled and aged.