Set the table for a romantic Valentine's Day or Wedding Day meal with these quick and easy to make dinner table decorations. Alter a hinged bookbinding ring into a napkin ring decorated with colourful satin rose leaves and a love charm and complete the setting with a matching tag to hold the cutlery.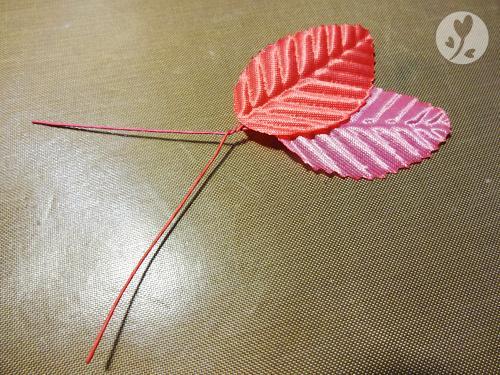 Take one of each colour of the satin rose leaves and tightly twist the wire stems a couple of times.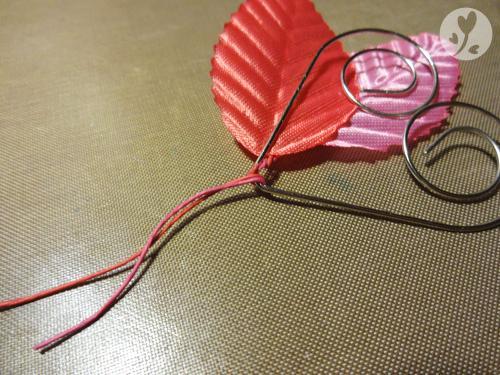 Now, repeat the above and attach the stems onto the heart paperclip.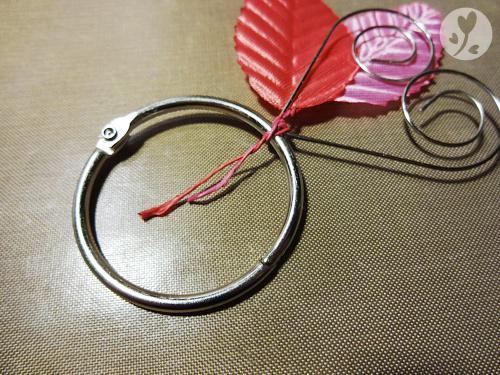 Continue, by twisting the wires on the binder ring to set the paperclip and the leaves.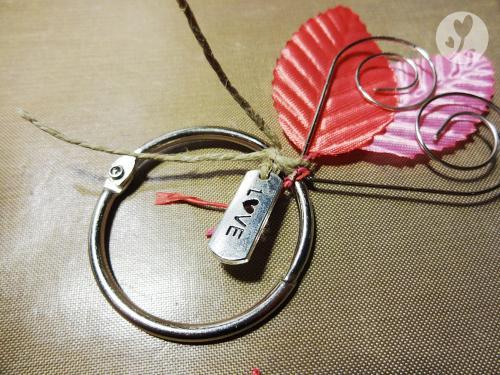 Add a metal charm with some twine.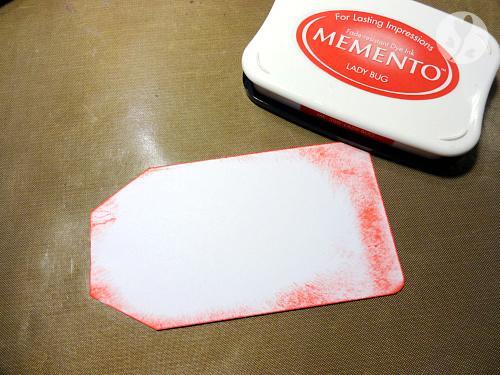 Cut a tag shape about 12cm x 7cm and distress the edges with the ink pad.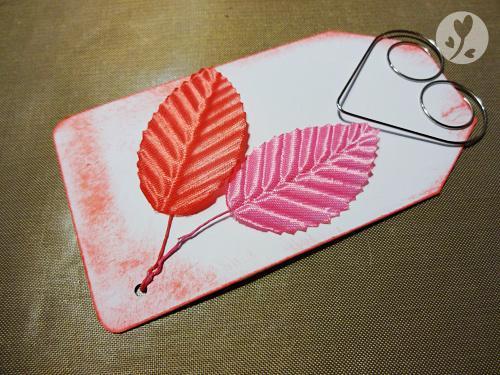 Twist two more wire stems of the leaves at the edges this time, punch a small hole on the corner of the tag and pass them through. Secure at the back with some glue or tape. Place a heart paperclip on the right side of the tag.

With the ink pad paint the wooden hearts and let them dry well.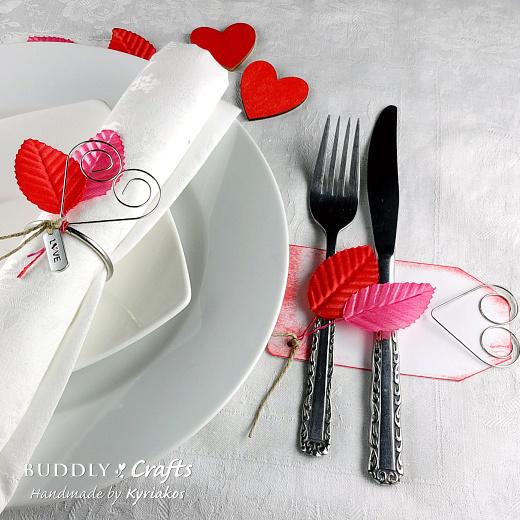 Pass the cutlery under the tag's leaves. Decorate the table with the scatter hearts and more leaves. ♥