What is Worbla? Worbla is a thin thermoplastic sheet that can be cut with scissors and cutting dies, heated with a heat gun, shaped and embossed, re-heated, shaped some more and painted. There's no wastage with Worbla because any tiny offcuts can be heated and pressed together, (just as you would do with clay or fondant), and either modelled or rolled out again to make a new sheet!
Worbla is a hugely popular resource with CosPlay Makers and costumiers across the world who use it to make their own amazing fantasy costumes and props for conventions and events. When we saw these creations and discovered the versatility of Worbla we quickly grew excited about how useful Worbla's thermoplastic products could be for other craft applications and wanted to join in the fun.
Here at Buddly Crafts we're just getting started using Worbla and exploring the different ways it can be worked with the tools that many of us already own for our card making and mixed media arts. The more we work with it, the more we will share our creations and tips with you. To get us started here's Kyriakos' very first Worbla creation, a beautiful shaped flower pendant using the Worbla Black Art and thin cutting dies.
---
Looking for a new piece of jewellery to go with your outfit or costume? Why not make your own? It's easy to create unique, one of a kind jewellery pieces and embellishments with your paper cutting dies and Worbla thermoplastic sheet.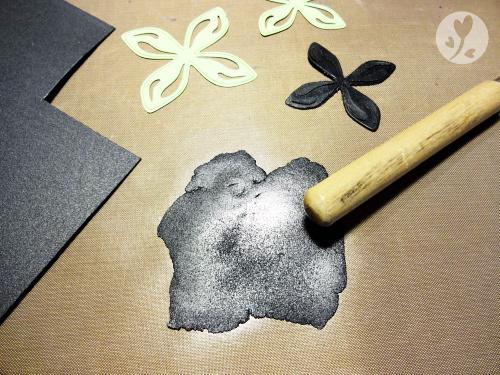 Cut out and heat a small piece of the Worbla sheet with the heat gun. Place it on the non-stick sheet and using a round rolling tool (working with a metallic tool proved much easier than wood) roll out the Worbla sheet to make it even thinner. Use the die cutting machine and thin metal cutting dies to cut the flowers and leaves.
Tip: use the heat gun to lightly warm the acrylic plates of the die cutting machine so that the Worbla sheet stays soft and will cut better.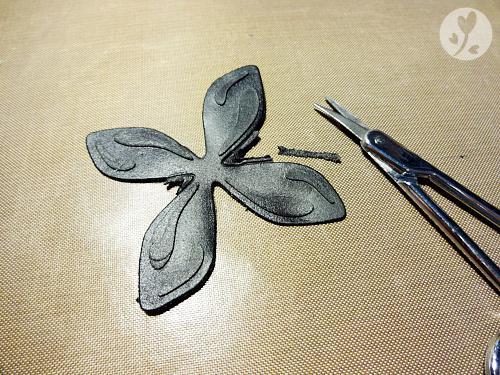 If the die cut piece is not a complete clean cut, just trim away the edges with small scissors. Gently heat the flowers a little and shape them.
Tip: the thinner the Worbla sheet the cleaner the cutting. Wait for it to cool down and harden before removing it from the metal cutting die.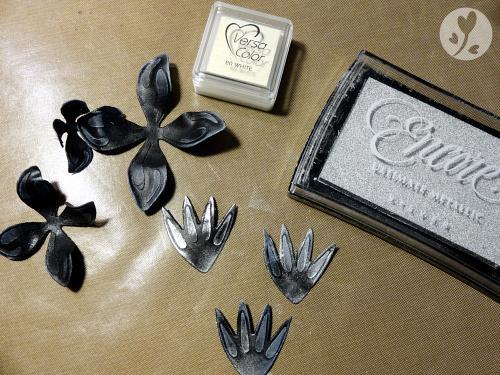 Distress the flowers with the white ink pad and the leaves with the silver one.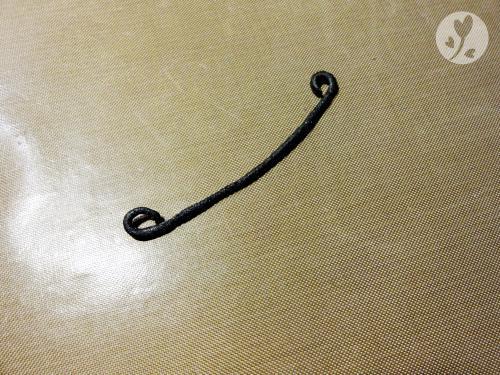 Warm some Worbla sheet and form a cord of about 8cm long. Curl the ends to form hanger hooks.

Warm it a bit and attach first the leaves and then the flowers. Worbla can stick to itself but if the contact area is small and you find it difficult heating and attaching them without glue, use the Viva Decor jewellery glue and allow some time to dry.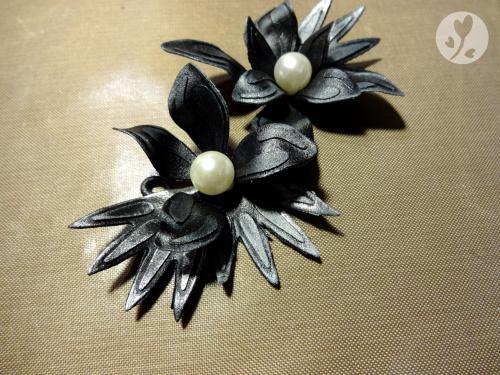 To finish add a pearl in the centre of the flowers with the jewellery glue and thread onto leather cord. ♥