Send a special luxurious Thank You card with a twist. This gold hot foiled Peacock thank you card is decorated with peacock feather ribbons, gold foiling and embossing powders. The peacock charm is removable and can be worn as a necklace.
Click on the free template above and download and print using a laser printer. Alternatively print out with an inkjet printer and make a photocopy of the design to obtain the toner based print required for hot foiling techniques. It is suggested to use a heavier paper for the card. Cut the A4 page to a 10x7" and fold in half to form a 5x7" card. If you can adjust your laser printer, print directly onto a 5x7" card.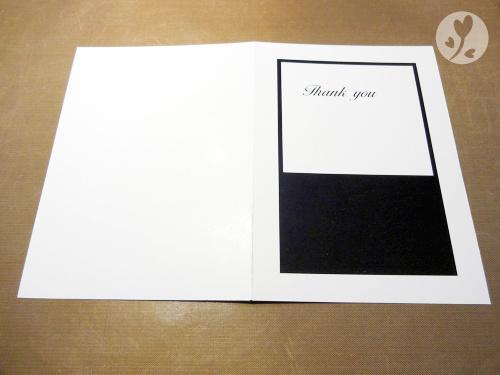 Cover the black printed areas with the gold foil, put a blank paper sheet on top and place it through the foil applicator heat machine.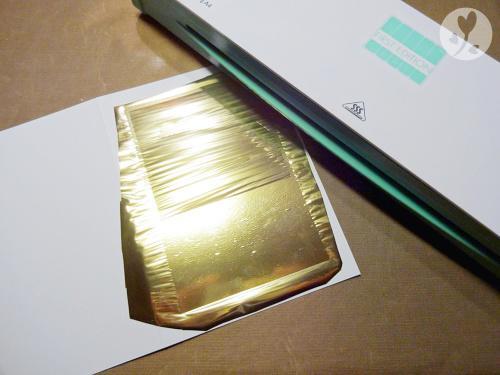 Using the Viva Decor peacock feathers stamps, stamp and emboss, first with the gold powder and then with the black one.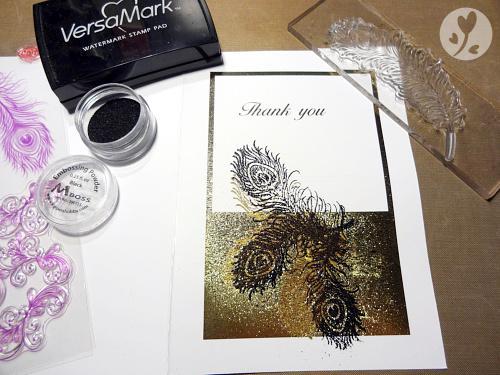 Distress the edges of the card with the black ink.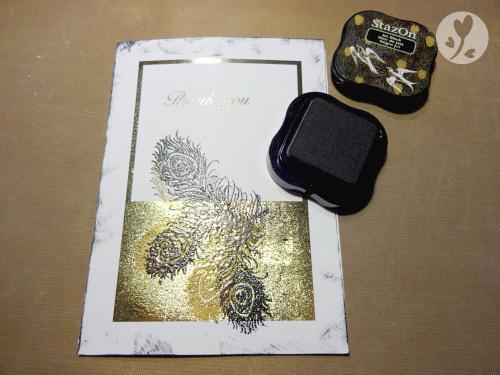 Add a little magnet on the front right side of the card, where the metallic peacock will be set.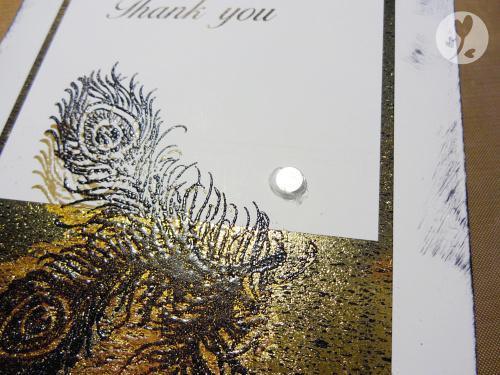 Add a little detail to the inside of the card with the feather stamp.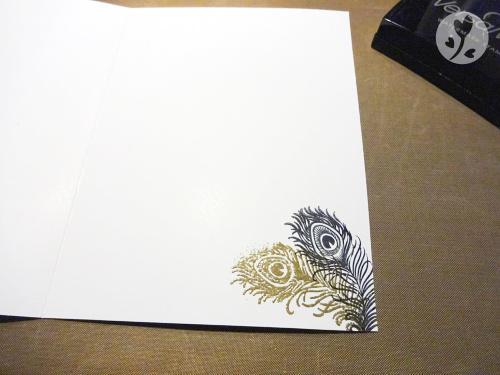 Fold in half a 14cm long piece of the 38mm wide grosgrain ribbon and glue.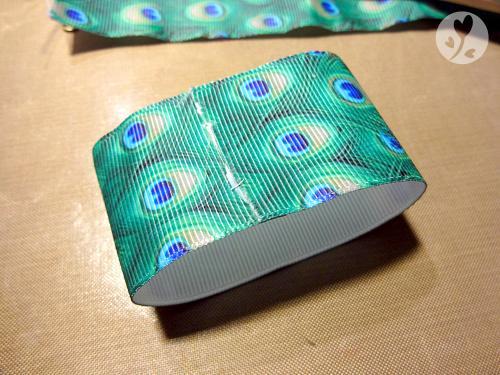 Create a bow by squeezing in the middle of it the top and bottom edges. Glue 2 x 5cm long piece of the 9mm ribbon to the back of the bow. Cut a 15cm long piece of the rhinestone mesh and glue in the centre.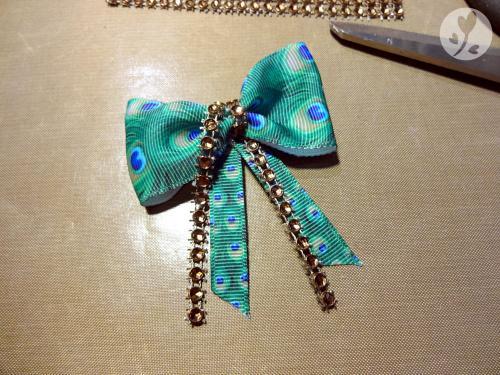 For the Peacock charm, cut 4-5cm long brass wires. Using the the jewellery glue, set the flowers and the pearls on the wires.

Wrap some copper wire to hold the wires used for the flowers. Alternatively, you can directly glue them on the back of the peacock charm. Bend and form the wires.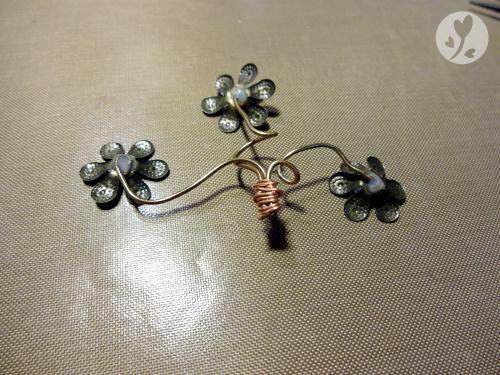 Glue them to the back of the charm.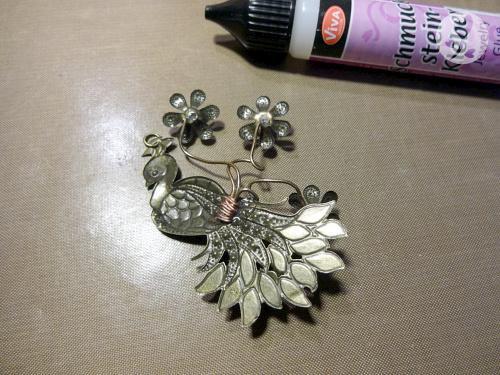 Glue the bow on the card, just below the magnet and secure the charm on it. ♥