Decorate your Christmas tree, hang it on a door, make it part of a Christmas decoration or just add it on a Christmas package, this jingle star will certainly delight the eye and the ear!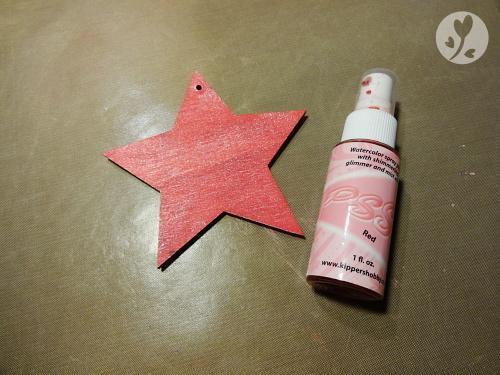 Spray the wooden star with the red glimmer mist. Let it dry well.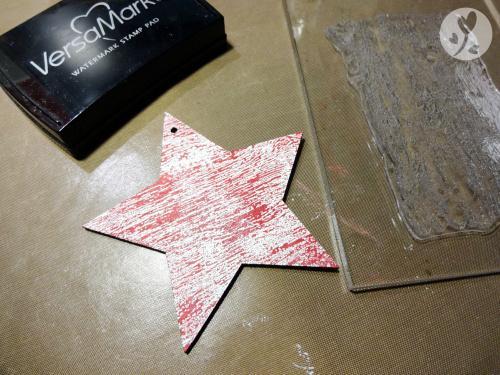 Using the Versamark ink pad, stamp the wooden design and then emboss with the white embossing powder and the heat gun. Repeat on the other side too.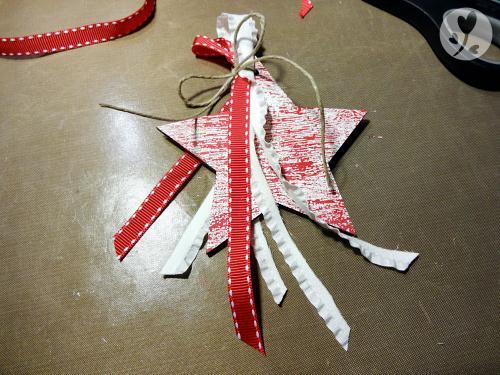 Cut about 25cm long ribbons and tie them with the binding twine. Cut in half the white ruffle edge ribbon.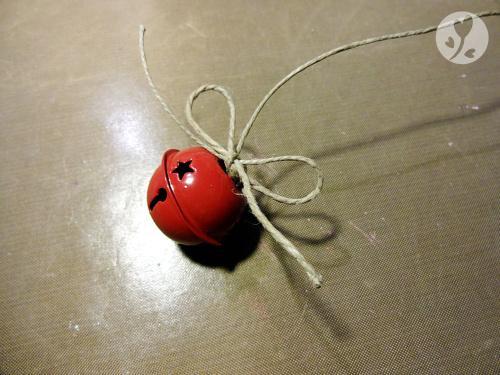 Remove the metallic wire from the jingles bells, thread with some twine, secure and tie a bow. Tie to the wooden star at different lengths. ♥