Make your own free-standing jewellery screen with ready cut MDF shapes and decorative papers. Simply alter the MDF mini triptych shapes into a small jewellery stand that can accommodate items on both of its sides.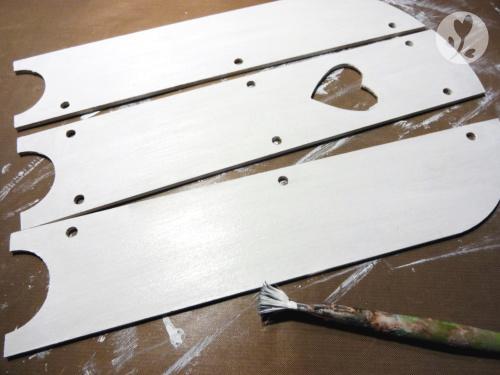 Paint one side of the MDF triptych pieces with the white paint. Let it dry well, sand lightly and apply a 2nd coat.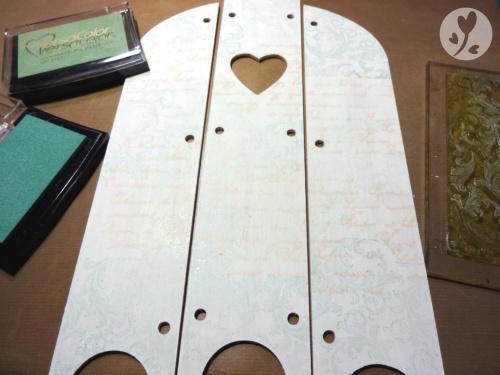 Using the Viva Decor clear stamps and the ink pads stamp the designs onto the white surface. Let it dry well.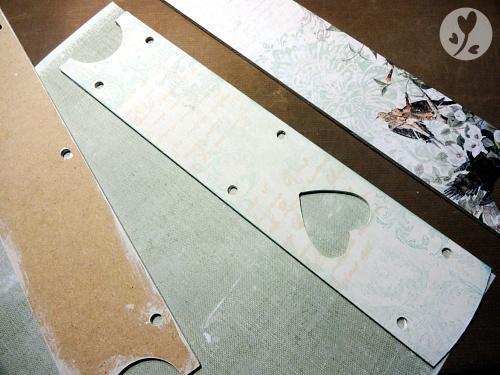 On the unpainted side of the MDF pieces cut and glue the 12 x 12 paper. Make sure that the right side of the triptych has the right side of the paper on it.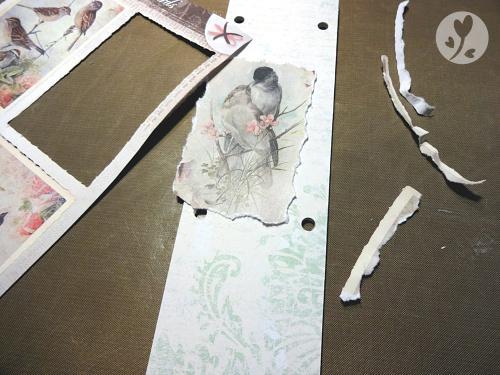 Hand tear all sides of the chosen image to be glued on the centre of the triptych, distress it with the green shades of inks and glue it on the central piece of the triptych.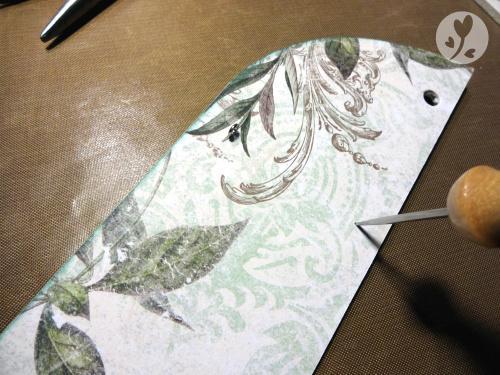 Using the hole piercing tool, mark holes and set the screw eye bails. Place and fix a small piece of wire between the two screw eye bails. This can be used to hang earrings and you can repeat the process making more hanging places on any of the two sides of the mini triptych as required.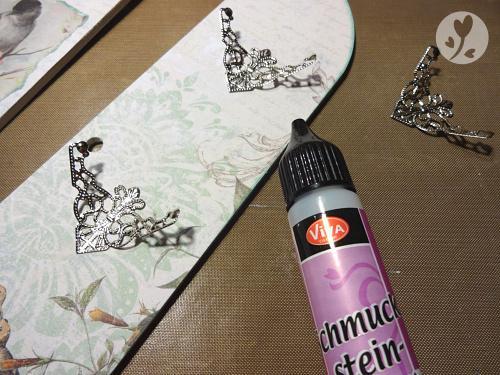 Take the metallic corners and slightly bend them in the centre. Glue them with the jewellery glue. The corners now act like hangers for cords and necklaces.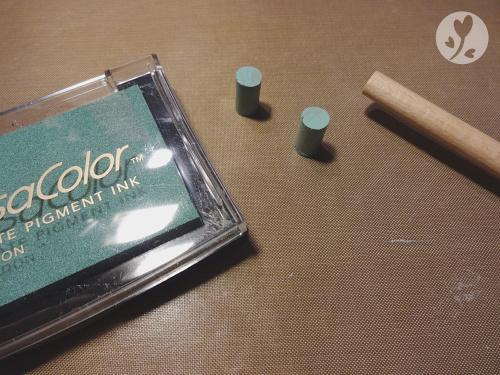 Cut 1.5cm long pieces from the beechwood dowel and paint them with the Celadon ink. Let them dry and glue onto the triptych. These pieces will work well holding your rings. Adjust the number of ring hangers to suit your needs and place on both sides of the screen if required.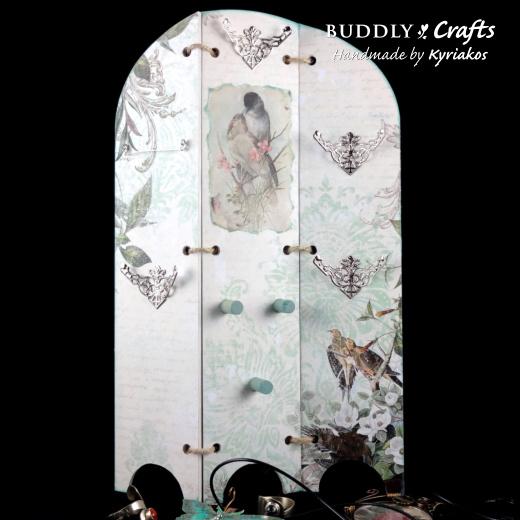 Finally, use the jute string to tie together the three parts of the triptych. ♥