Learn how to make a cute teddy bear bauble ornament for your Christmas tree, wreath or Baby's 1st Christmas, with Kyriakos' step-by-step instructions. Use just half of a clear acrylic ball to make this open fronted ornament and fill with tiny handmade gift boxes, wooden shapes and a miniature bear.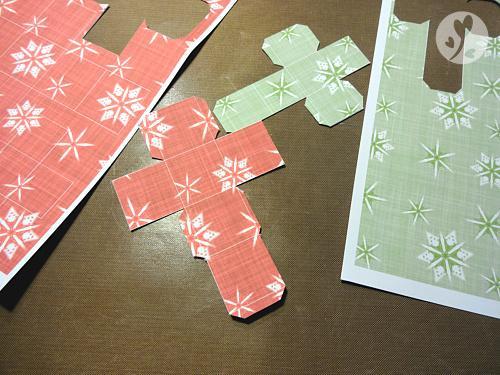 Download and print one red and one green of the patterned papers. Measure 6 squares of 2cm sides in a cross shape from the red paper, add tabs as shown in photo and cut out. Repeat above measuring about 1.5cm squares on both papers to make two more smaller boxes.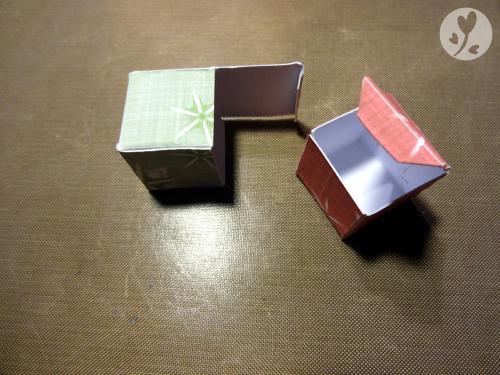 Fold on the measurements and glue to form square boxes. Leave one side open.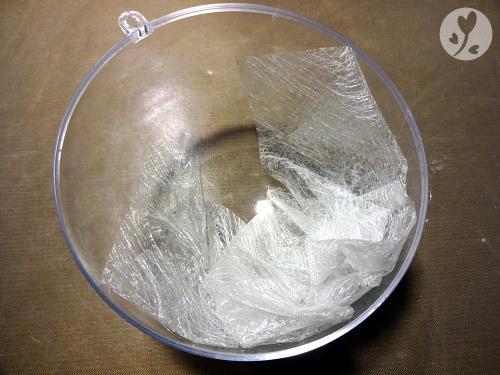 Cut a small piece of the fleece fabric and glue it to the bottom of the half acrylic ball using your hot glue gun.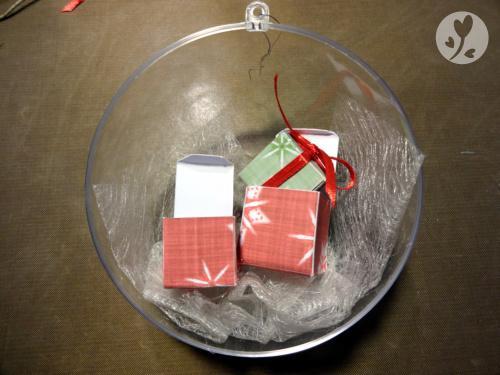 Tie the 3mm red satin ribbon around the small green box and half place it in the bigger red box. Place all of the boxes in the bauble and glue in position. Remember to keep the hanging hole of the ball at the top.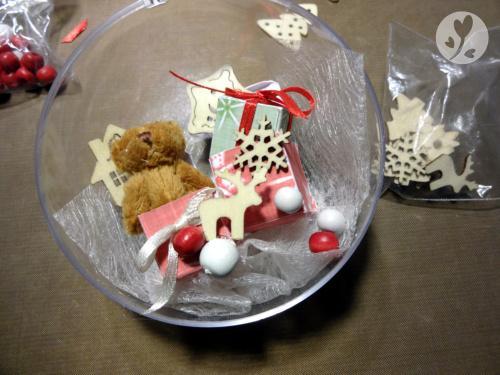 Glue the wooden items in position, place a bear in the box and attach the rest of the embellishments.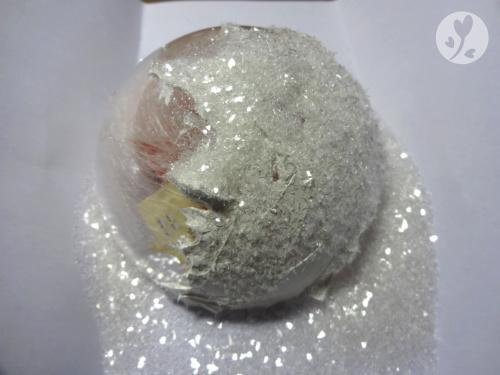 Using the palette knife cover the top of the outside of the ball with the thick structure paste paint. Sprinkle some ice crystals onto your non-stick craft sheet or a sheet of scrap paper and press the ball into the crystals. Tap off the excess crystals and set aside to dry well.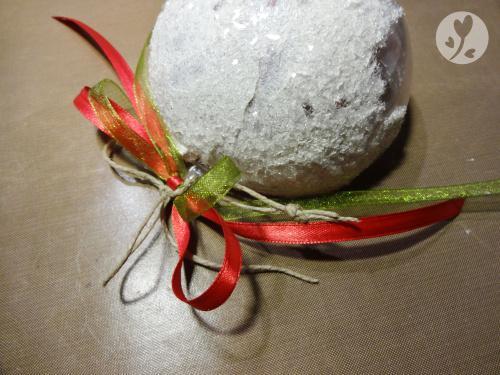 To finish, tie decorative bows with the satin and organza ribbons and the binder twine. Hang the ornament on your Christmas Tree or the centre of a wreath and enjoy the festive season! ♥