Embroidered iron-on patches aren't just for covering holes and decorating textiles, they make beautiful toppers for Christmas cards too. Kyriakos shows us how to use iron on patches to decorate our Christmas cards.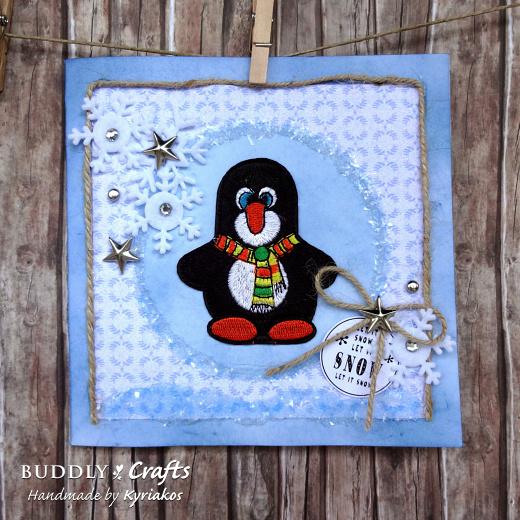 Penguin Patch Card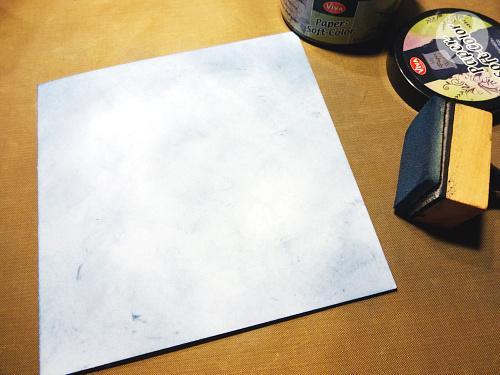 Heavily distress the front of the card with the Paper Soft Color.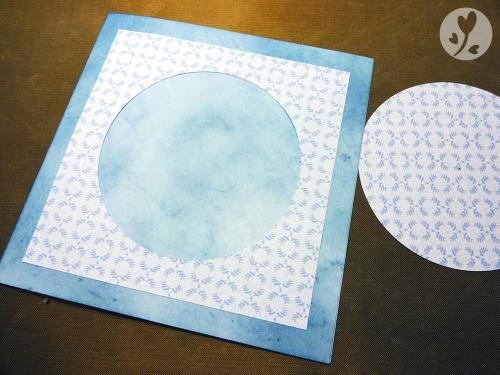 Download and print the patchwork background paper. Cut a square of 13x13cm (~5x5in). Using the circle cutter remove a 9cm diameter circle. Glue the square paper on the front of the card.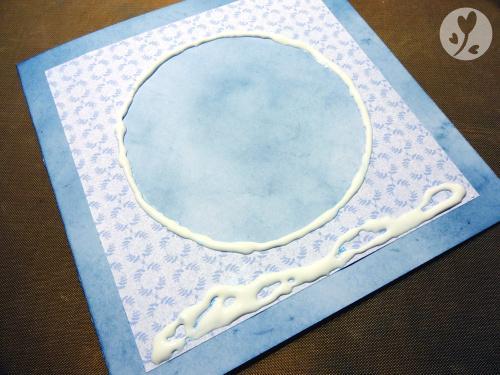 Place glue around the circle window and on the bottom of the square cutting.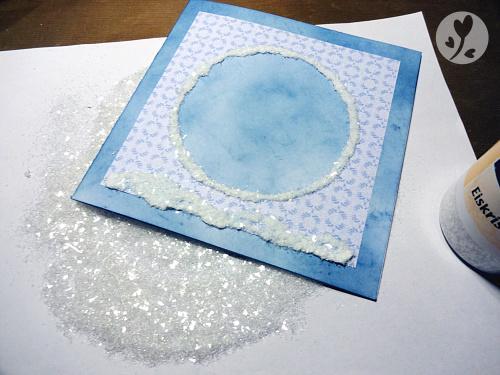 Sprinkle the ice crystals on the glue. Remove the excess. I suggest to turn the card and press it on the ice crystals excess to secure them on the card. Let it aside to dry.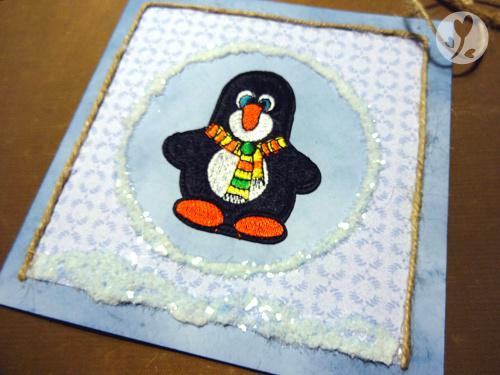 Glue the iron on patch and the burlap string in position. Continue with the rest of the embellishments.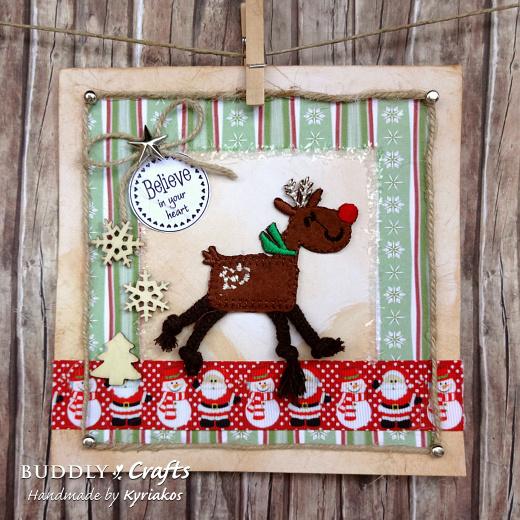 Rudolph the Reindeer Card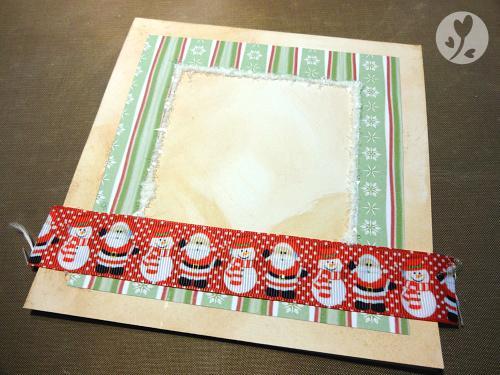 For the reindeer patch, use the caramel Paper Soft Color, open a square window 9x9cm on the background paper. Glue first the ribbon and then the ice crystals. Continue with the iron on patch, the burlap string and the rest of the embellishments.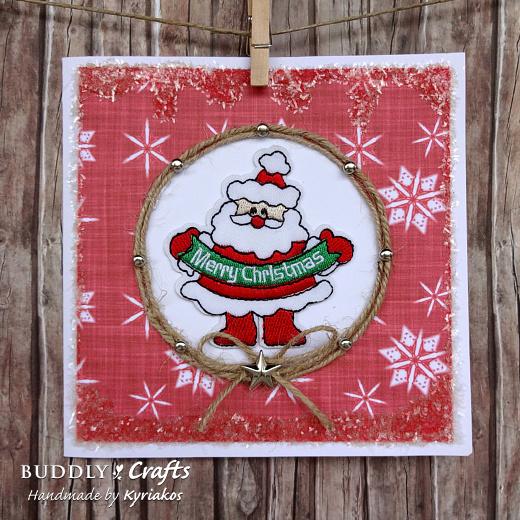 Santa Merry Christmas Card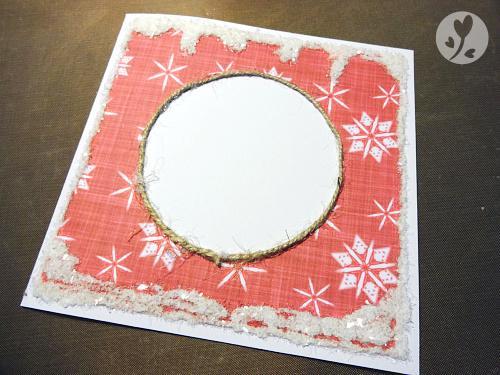 For the Santa patch, keep the card white. Glue burlap string around the circle window and ice crystals around the background paper and drops of snow on the top.
TIP - Use repositionable glue, foam pads or velcro dots if you want a removable patch that can be ironed onto hats, gloves and sweaters.