Download and print our Christmas Stockings ClipArt to make the cutest paper stockings for tiny teddy bear gift tags and tree decorations.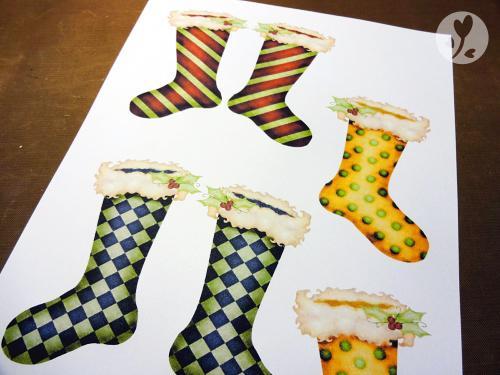 Download the Christmas stockings file from the shop. Resize the stockings images a bit larger and also create mirrored copies of them.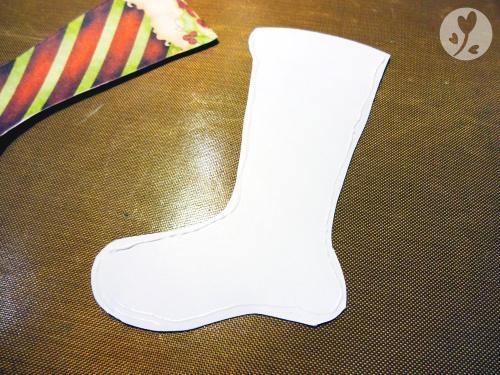 Using a craft knife or scissors, cut out the paper stockings. Place glue around the edges of the cuttings, except for the top edges. Glue the two mirrored images together.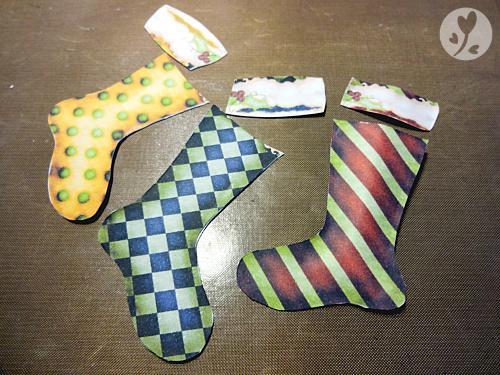 As I found the stockings quite long for this particular project I cut the stockings decoration off and glued them a bit lower. Using a pencil form the opening to allow the placement of the teddy bear.

Place a teddy bear in each stocking and decorate with ribbons, beads and the other embellishments.