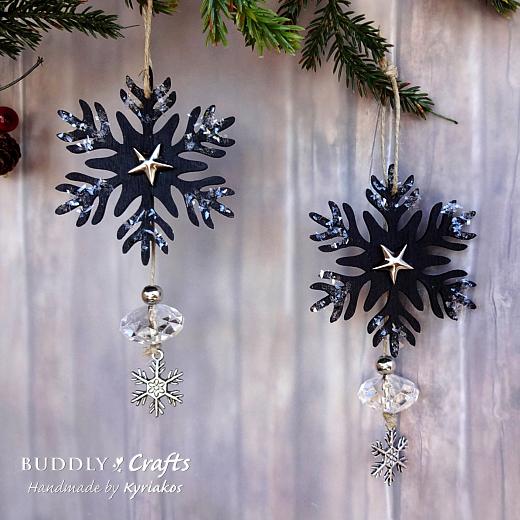 Upcycle empty sweetie and pull top aluminium tray tins into attractive gift boxes for your handmade Christmas tree ornaments.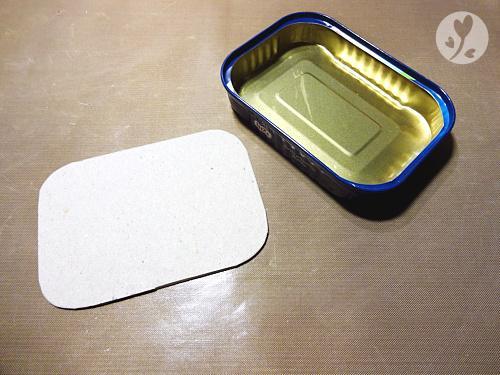 Using the top of your tin, trace the shape of it onto the greyboard. Cut out the shape inside your pencil line so it's a bit smaller to fit as the new cover for the tin when placed on top of it.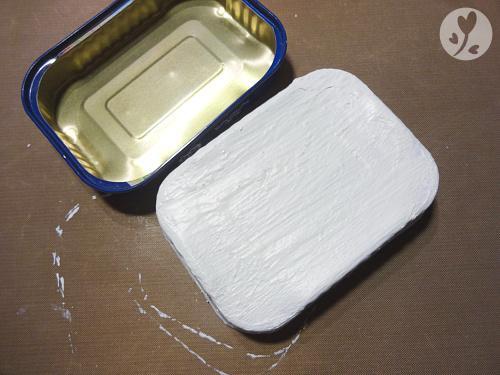 Paint the tin with the structure paint to cover well.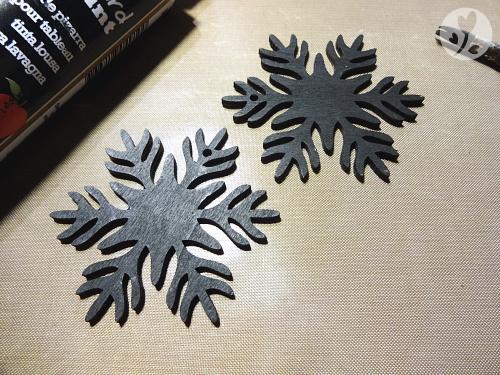 Paint the wooden snowflakes and the greyboard lid with the chalkboard paint.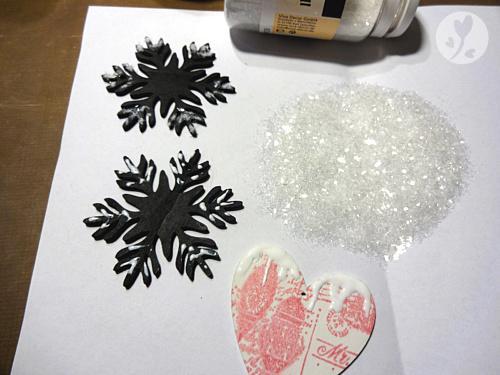 Add some glue to the edges of the snowflakes and glue the Ice crystals (use other wooden shapes if you prefer too). Let them dry well.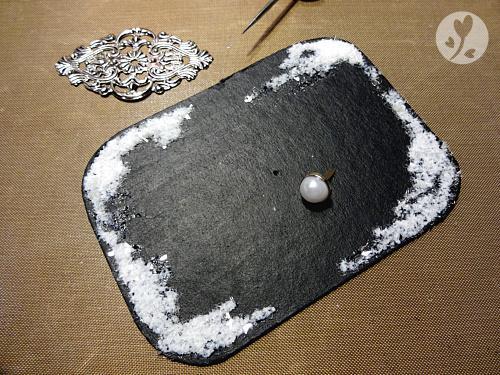 Repeat the step above with the cover. Pierce a little hole, large enough to allow a brad to go through. Use a metal embellishment and secure with the brad in the centre of it.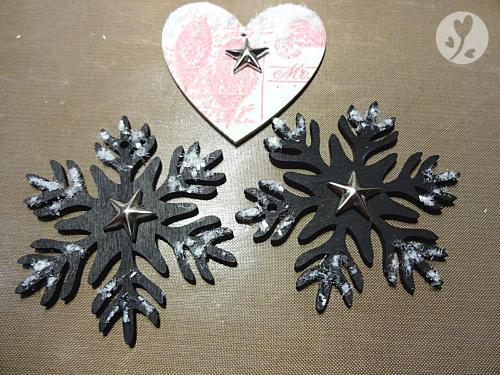 Place the feather trimming in the tin.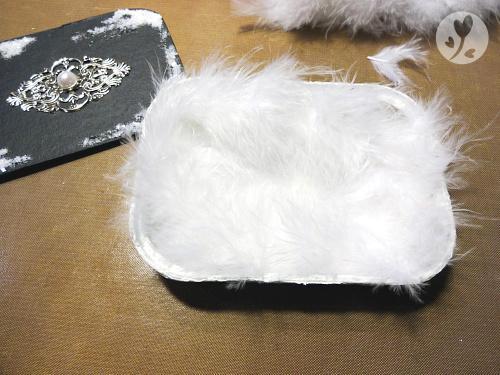 Add the beads and the snowflake charms with the binder twine. Set a star rivet in the centre of the wooden snowflake.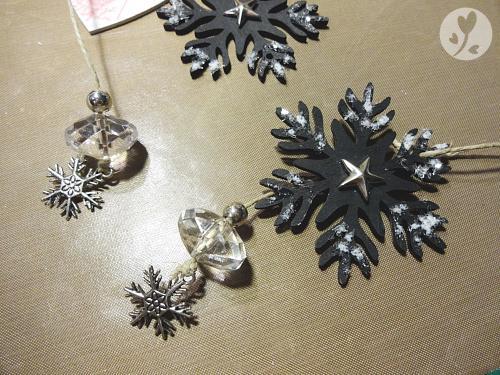 Place the ornaments in the tin, cover them and tie with some binder twine.