Repurpose a papier mache box to create a playful seaside beach scenery for your tiny little bears. The little bears and the ball are not glued in position to allow them to be played with. The box works as storage for the teddies and a seaside scenery when it stands on the side.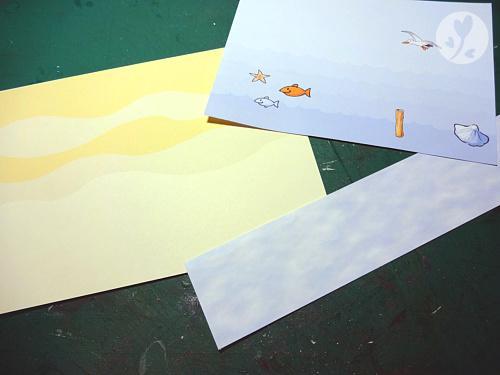 Download and print the background files and some of the illustrations from Eline's Clipart set to use in decorating your box. The sand background is used for the inside box base and the sea background for the inside box lid.

Paint the outer sides of the box base and the lid with the white paint. Paint only the sides of the box and lid inside. Leave them to dry well.

Glue the printed papers inside the box and the lid. Distress with the Cyan and Pacific colour ink pads.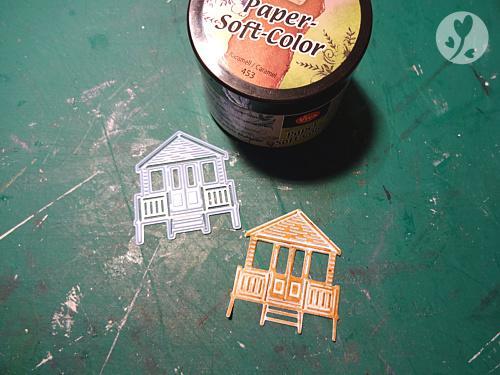 Die cut and emboss the beach hut and paint it with the Paper Soft Color.

Glue the beach hut inside the box leaving some space from the lower edge.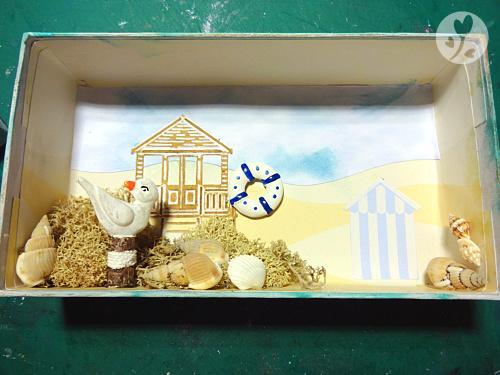 Glue the moss and the other embellishments in position below the beach hut.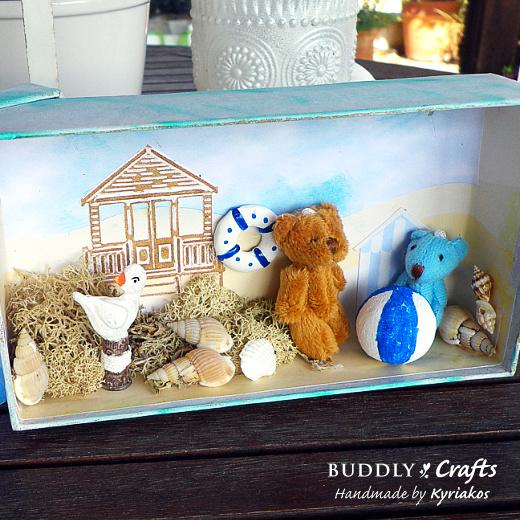 Colour a spun cotton ball with blue paint or marker pen to turn it into a beach ball. Place your teddies in the box.

Decorate the box cover with a printed image, some jute twine and seashells.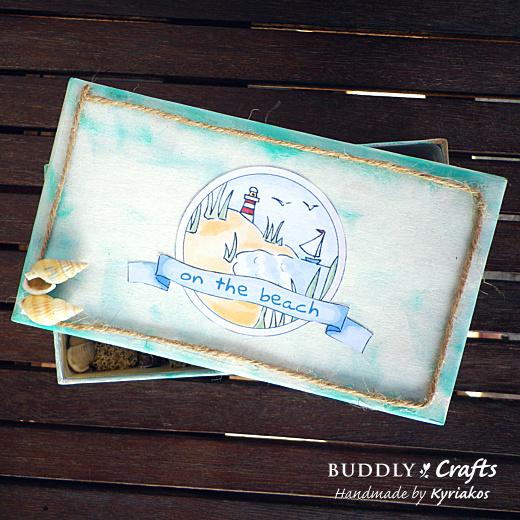 ... And that's it, the tiny teddy bears are ready to play beside the seaside!