Make an industrial style clock from a round chipwood box. Paint it in cool monochrome colours and finish with metal gears and wires.
Make a hole in the centre of the box lid with the help of an awl. Use a warding file to match the diameter of the clock mechanism. If you don't have a warding file, slowly expand the hole with a craft knife.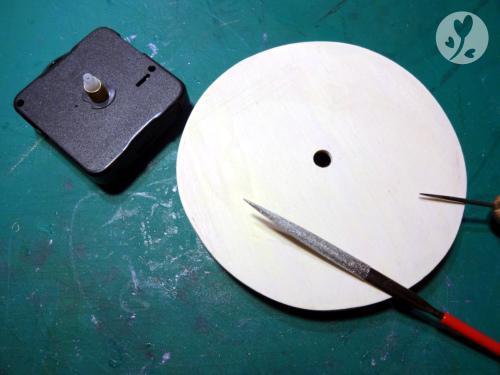 Paint the box black and the lid white with the chalkboard paints. A second coat of paint may be necessary to ensure a good coverage.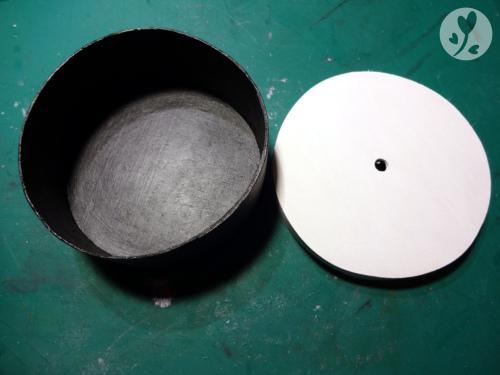 Using the awl, pierce holes in the side of the box. Make sure that they are placed at least 1.5cm from the top edge of the box, so they don't prevent the lid from closing.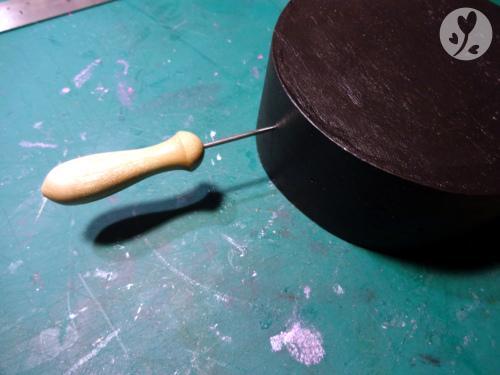 Pass some wire through the holes and secure on the outside edges with the round pliers. Twist some wire like springs.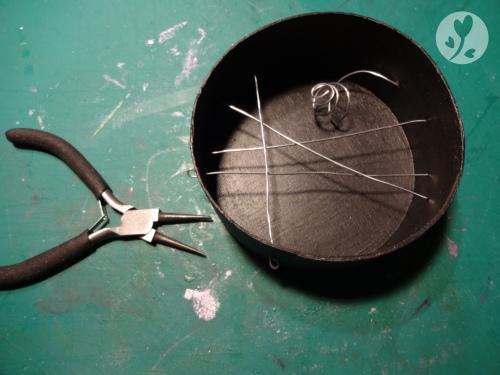 Carefully glue gears onto the bottom of the box and on the wires. Add rivets too. Paint the tiny wooden letters with the white paint and glue them inside the box.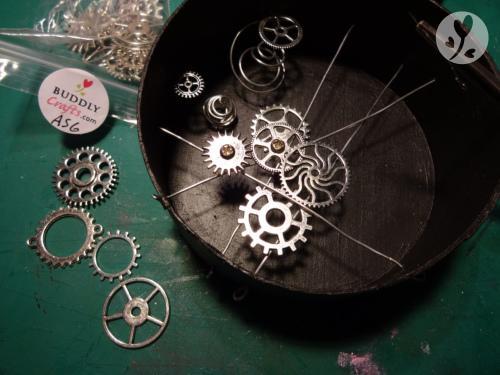 Using the gear stamp, stamp and heat emboss the design with the black embossing powder on the lid. Match the centre of the big gear with the hole in the centre of the lid. Add rivets instead of numbers and the clock mechanism. Lightly sponge white paint over the black areas on the clockface to allow the black clock hands to be easily read.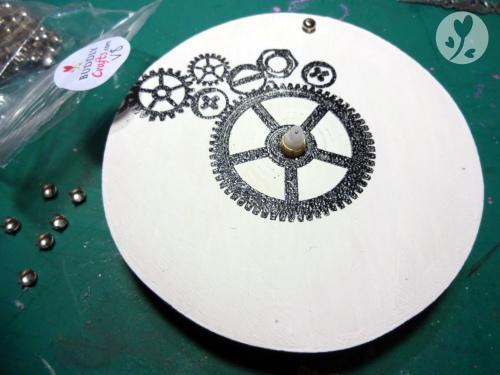 You can keep the box and lid in place when it is open by placing one magnet on the side of the clock mechanism and one on the inside of the box where both pieces are attached (as in the main photo) This will not be visible when the box is open.