Alter the Pronty MDF letter rack kit with decoupage paper and chalkboard paint to make a useful sewing box.
Paint the MDF shapes of the letter rack with the black and white paints. Paint black the sewing machine and the two round buttons from the softboard.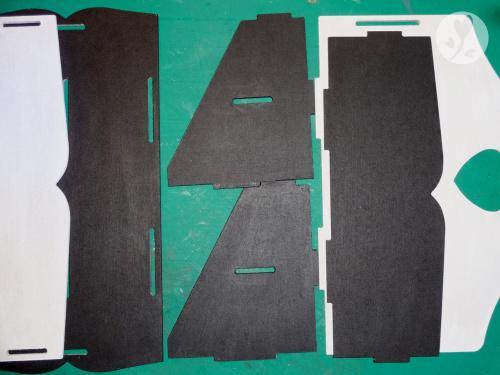 Glue the decoupage paper onto the back and front MDF pieces.
Using the Viva Decor stamps and embossing powder, decorate the inner facing back side. Glue the sewing machine and place a little gear onto it.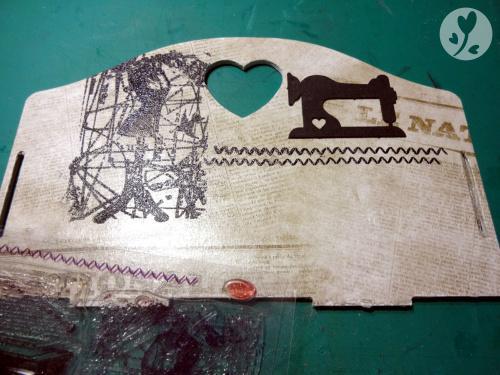 Cut a 7cm x 24cm long piece of Osnaburg cotton fabric. Fold about ½ cm on the long side and glue it. Then glue the fabric onto the middle divider MDF piece to create two storage pockets.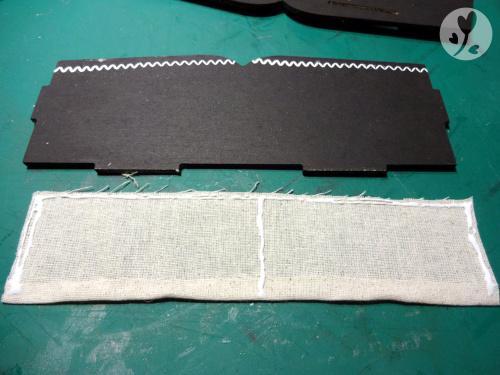 Glue the decoupage paper onto the front facing side and decorate with the Viva Decor stamp and black embossing powder. Place a metallic embellishment and a flat back pearl in the center. Add the two round buttons, previously painted.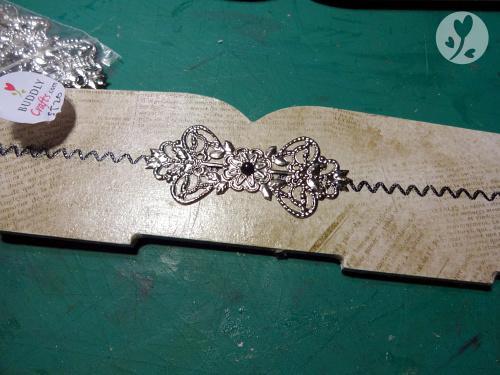 Assemble the letter rack according to the instructions provided in the package.
Cut two different size hearts from the Osnaburg cotton fabric. You will need two pieces for each heart. Glue around them, leaving only one side open and fill the hearts with polyester toy filling to create pin cushions. Glue the remaining opening. Attach a metallic embellishment.