Upcycle empty jam jars and make your own luxury fragranced jar candles.
Remove the labels and wash the jars. Dry them well.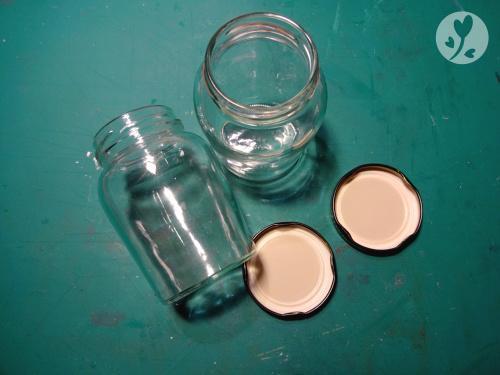 Melt the wax pellets in a pot. You will need a bit more wax than the actual capacity of the jar. When the wax is in a liquid state, add a few drops of the fragrance oil.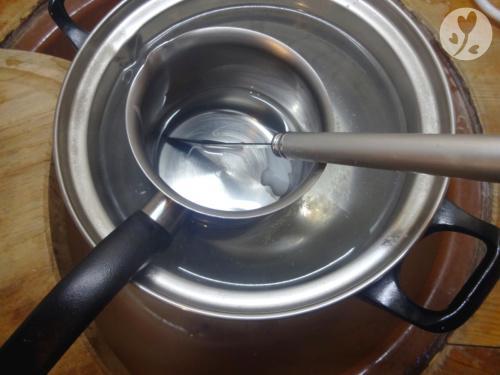 In the meantime, cut the wick a longer length than the jar. Dip it in the melted wax to absorb wax in order to avoid forming air bubbles during wax casting. Stick one side of the wick to the bottom of the jar with few drops of wax and twist and hold the other side on a stick to keep the wick in the centre when pouring the wax in the jar. Pour the wax into the jar.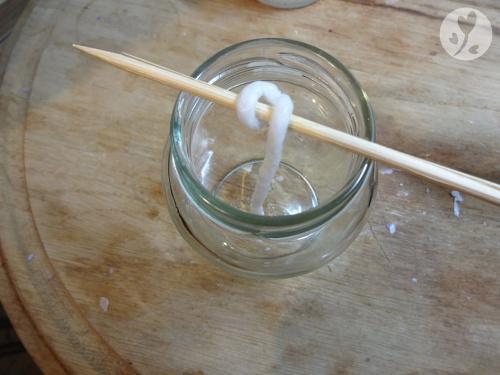 When the wax starts getting cold, it will contract in the centre. To avoid having a hole in the centre, when the wax starts to sets, use a stick or a round edge knife to make a hole in the centre and refill it with more melted wax. Depending on the diameter of the jar you may have to do this a couple of times.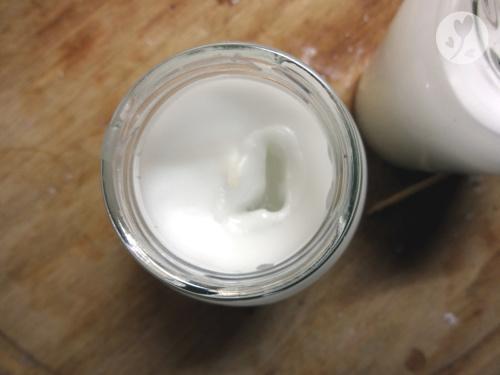 When the wax is cold, use the acrylic stamp, the embossing ink and the gold embossing powder to decorate the glass jar. Just place the inked stamp on the jar, (no need to use an acrylic block), press it with your hand and continue with the embossing powder and the heating.

Using the jam jar lids as guides, mark on the fabric two round shapes. Cut out the circles a little wider than your pencil markings.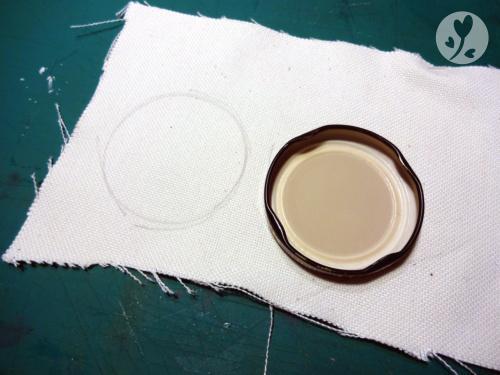 Glue the fabric on the top of the lid. Glue the jute cord around the lid using a glue gun.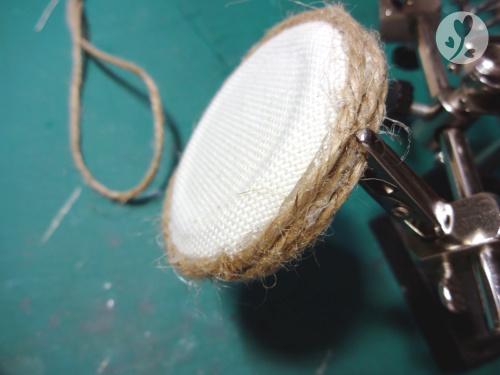 Cut a 10cm x4cm piece of fabric. Fringe the long edges.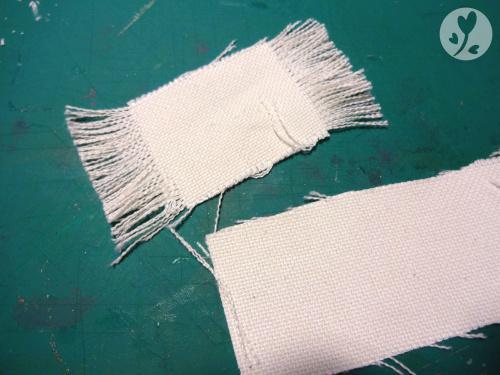 Tie a bow on the top of the jar. Pleat the piece of fabric and glue to the back of the metal butterfly. Then glue the ribbon oto the jar.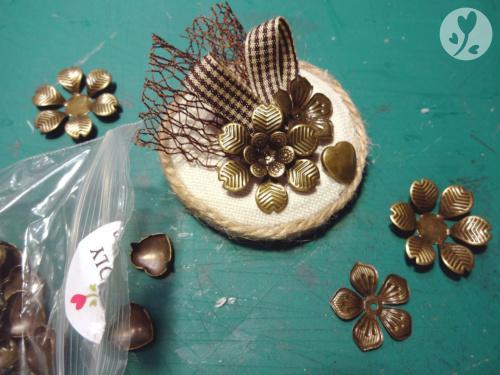 Decorate the lid with the metal embellishments and ribbon.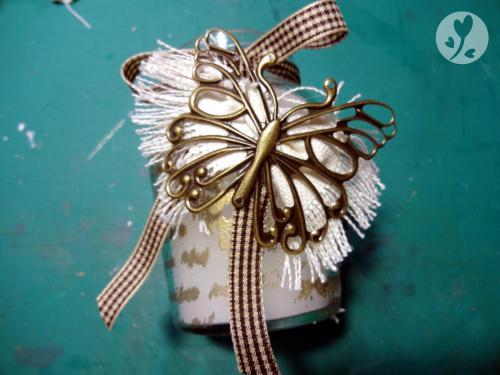 For the second jar, cut a piece of fabric about 3cm wide and as long as the perimeter of the jar. Glue in position on the glass jar, then glue the ribbon and the butterfly. Repeat as above to decorate the lid.