Hand stamped Christmas tags are fun and easy to make and a great way to use up lots of little left over embellishments and short lengths of ribbon. Use them to decorate your packages, place on a gift bag, tie around wine bottles or just to send a wish. Use stamps, embossing powders, ribbons and inks to create unique one of a kind tags in colours and designs which coordinate with your gift box decor.
On all tags, a base ink was used which was sprayed with water to distress it. Specifically for the red one drops from the refill inker were used and then sprayed with water.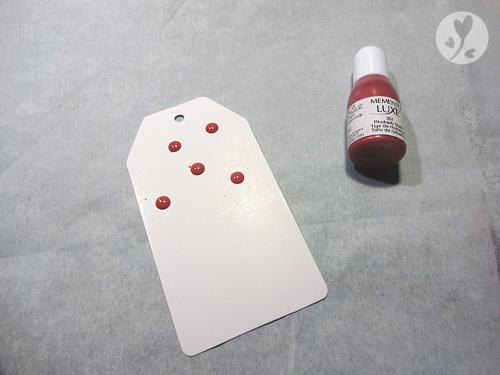 After applying the base colours, dry a bit with the heat gun and sprinkle on some gold embossing powder. Dry well with the heat gun, before stamping further (this applies to all tags!).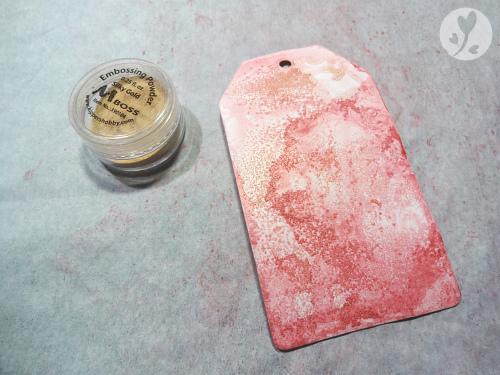 Stamp and emboss the tags with the powders.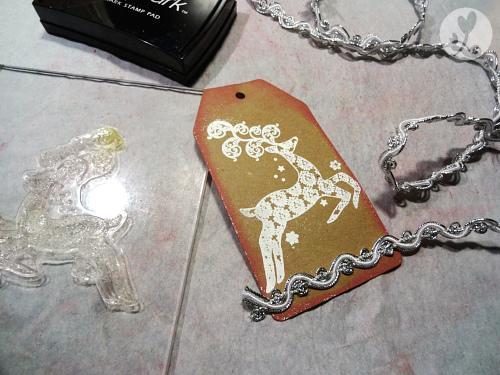 From the pearl branch, cut the leaves and glue them on the tag. Decorate all tags with ribbons, pearls and embellishments.