From the Kraft-Tex fabric paper cut the following pieces:
1pc of 30cm x 12cm which is the cover
7pcs of 5cm x 12cm which are the pockets
In case you need more pockets cut more of the small pieces.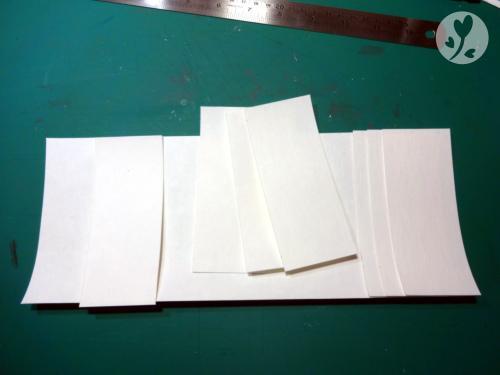 Stamp one side of the long piece with the brick stamp and the black ink in about 9cm spaces.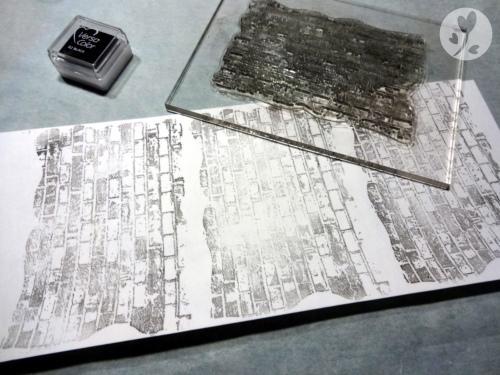 Spay on a sponge dauber and create round shapes on the stamped side.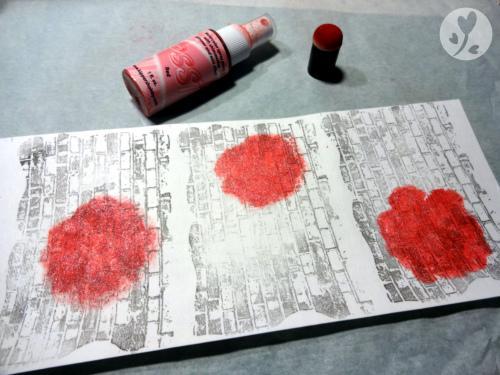 Use the middle flower die as a stencil and with the black ink and the sponge dauber stamp onto the red circles.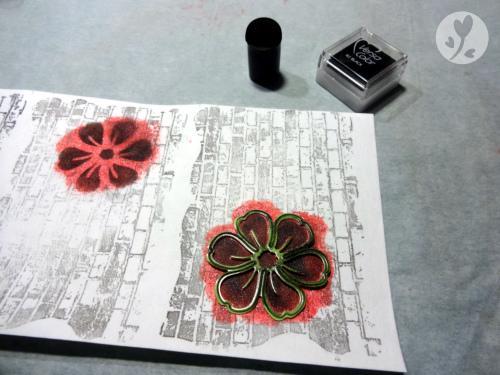 Continue with the smaller flower die and the black ink and stamp more flowers.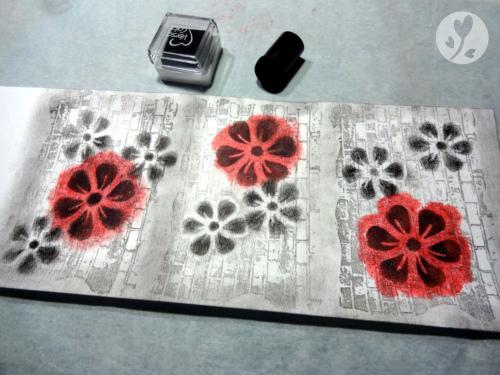 Turn on the other side and mark 1cm and 2cm from the right edge to set the card pockets.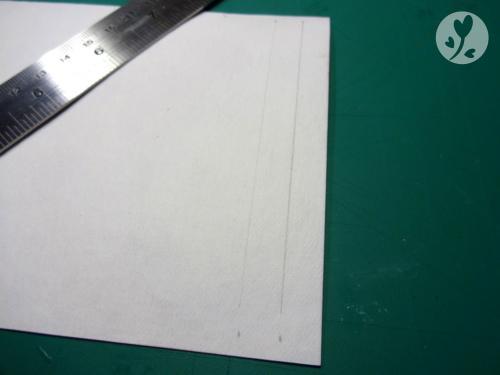 Use glue on the two short and the one long side of pocket. The long glued piece will go to the 2cm mark. Continue with the next by placing on the 1cm mark. Then with the third where the long side will go on the edge of the cover. Let the glue dry well before going to next one to avoid the two pockets getting glued together.
Continue with the center pockets by marking 9.5cm 10.5cm and 11.5cm from the same right edge. Place the first pocket on the 11.5cm, then on the 10.5cm and finally on the 9.5cm mark.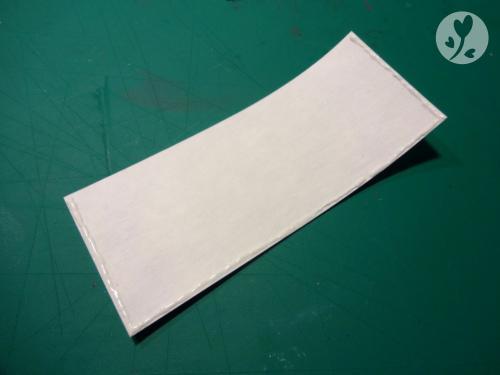 On the left side now, mark 3.5cm from the edge and score. Glue the 7th pocket close to the scoring mark.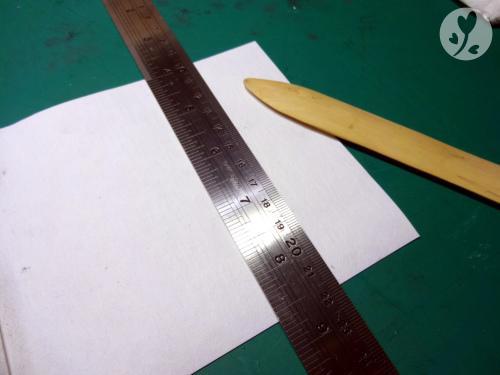 Stamp and distress the inner now side with the pockets, applying same technique as above.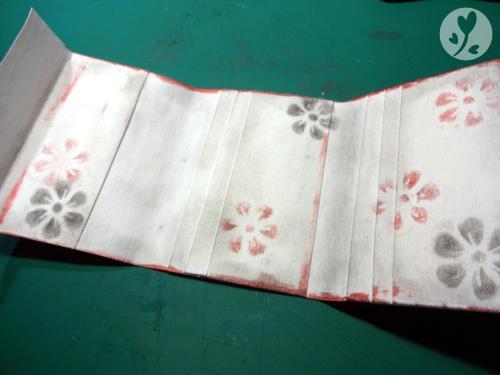 Fold in the 3.5cm flap (scored before) and glue only the left and right sides. You now have an 8th pocket. Use paper binder clips to secure it until the glue dries (binder clips can be used on all pockets when glued to help fix them well).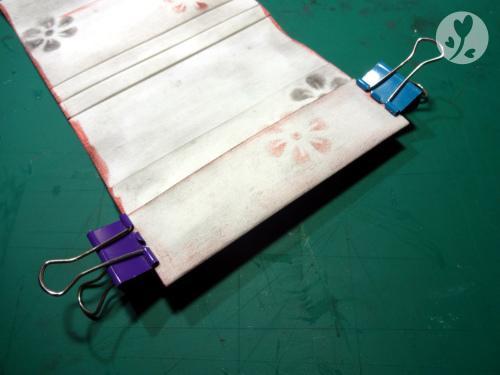 Set the metallic corners.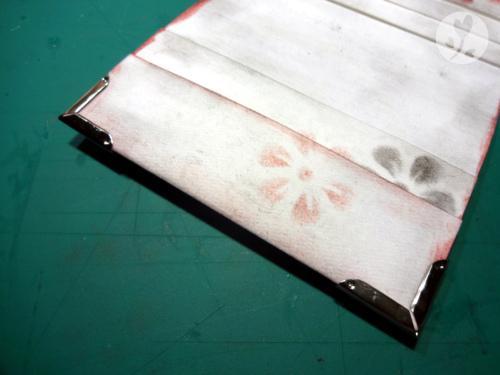 Cut 2 pieces of Kraft-Tex 1.5cm x 1.5cm.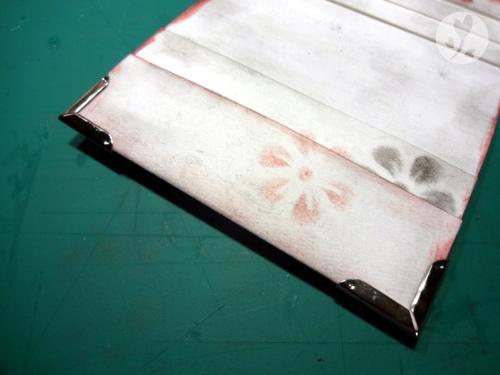 Cover the magnets and glue them on the outside of the left pocket flap.