Crop the little cupcake from the digi-stamp, unless you want the candle as a 'First Birthday Outfit' - Then enlarge to fit the front of your chosen babygrow and print out.
Trace the cupcake onto Bondaweb creating separate pieces for the icing, cake and base sections.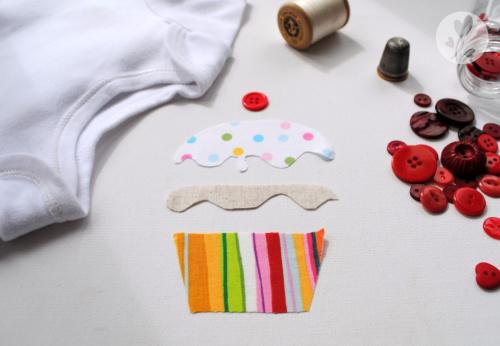 Fuse onto your choice of fabric scraps and then iron into position on your onesie front.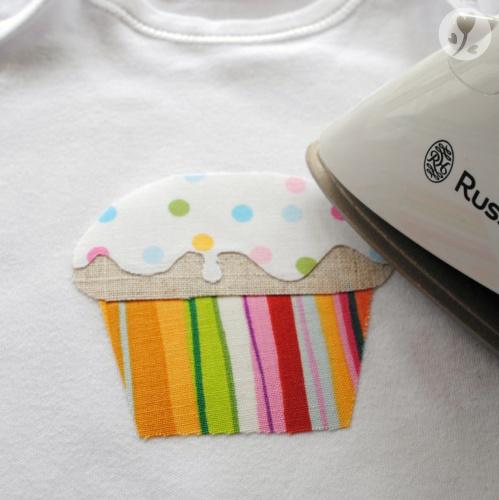 Machine around the applique pieces in white thread, making sure you don't catch in the back of the sweater! Go around each piece at least twice to give the embroidery a 'sketch-like' feel. Don't worry if your sewing is a bit wobbly as this adds to the overall effect of raw edge applique!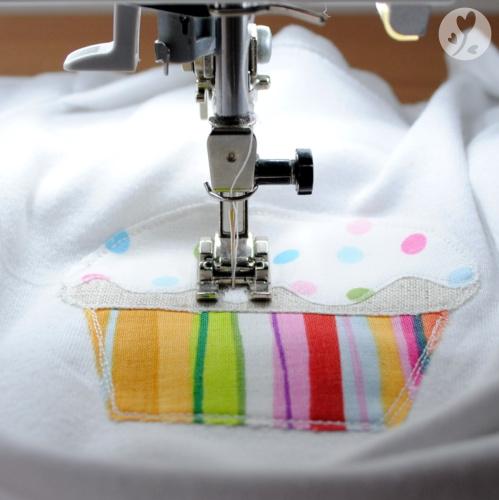 Stitch on a red button to represent the cherry on the top!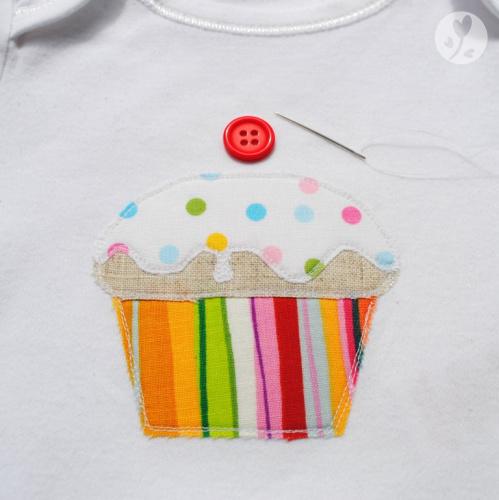 Neaten any loose threads on the appliqué back and give it a quick press, and that's it a gorgeous, and unique, babygrow!