Handmade decorations for the table which can also be used in other areas in the home, focuses on number 5 as the new year is on the way. A large number 5 and paper lanterns will attract attention, while the napkin rings decorated with wooden 5s will compliment the festive table.
Step 1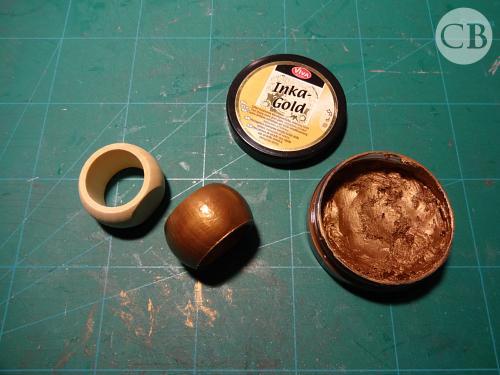 Paint the wooden napkin rings with the Inka gold colour.
Step 2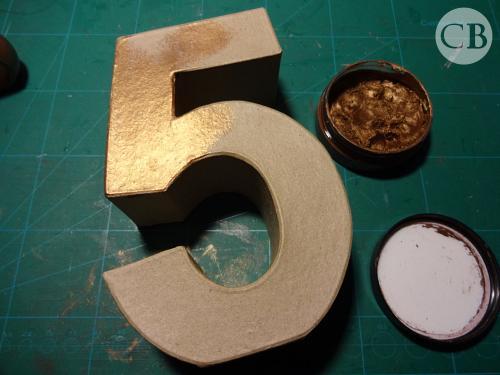 Do the same with the wooden and paper numbers.
Step 3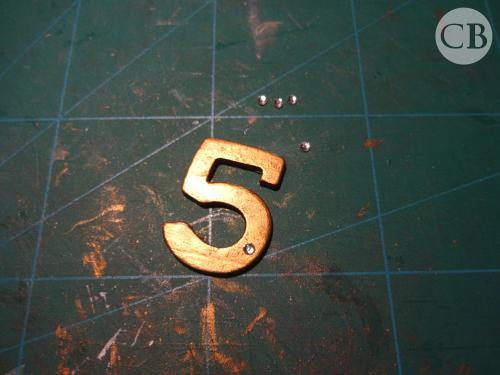 Add a rhinestone on the 40mm wooden fives.
Step 4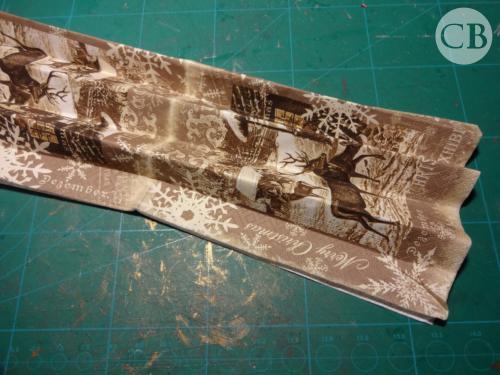 Open in half and ply a paper napkin.
Step 5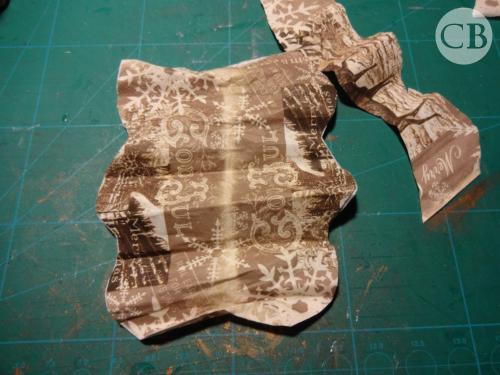 Cut about the half of each side in a wavy line.
Step 6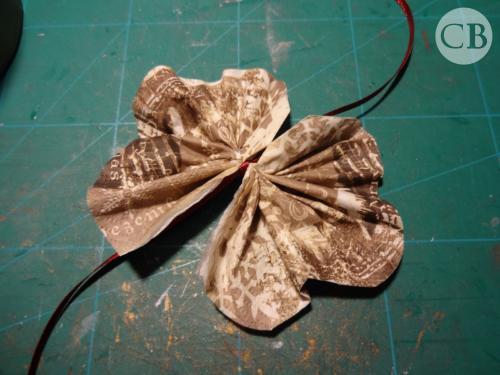 Tie the half of the napkin with a 3mm ribbon.
Step 7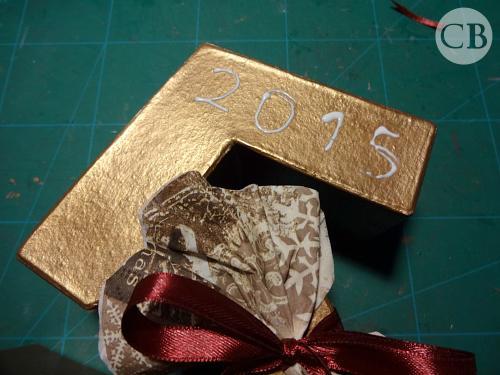 Tie the paper napkin on the side of the papier mache 5 with the 10mm ribbon and place glue on the top side of the number forming the year 2015.
Step 8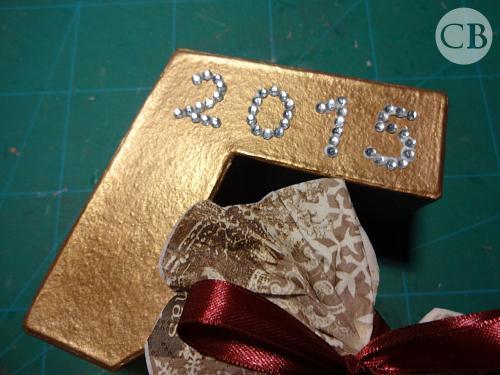 Add rhinestones to form the 2015.
Step 9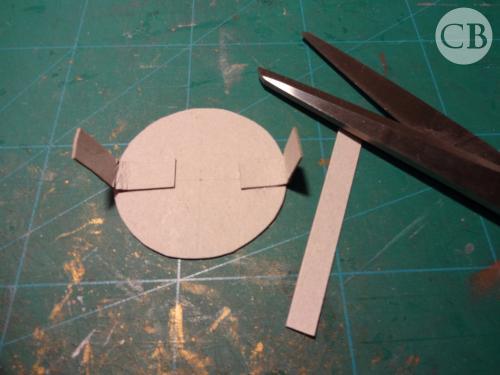 Cut a 5cm diameter cardboard circle and 2 x 4cm stripes. Fold the stripe in half and attach them on the sides of the circle. This will be the base of the lantern.
Step 10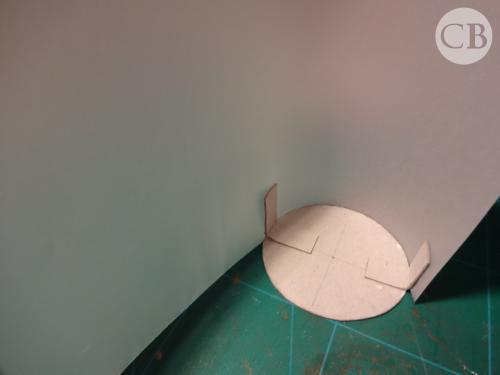 Take a tracing paper sheet and cut in half and then about 2cm from the long side. Glue round the circle, starting for one of the stripes. If you find it difficult fixing the tracing paper on the base, try using two layers of the cardboard circles to give you thicker sides.
Step 11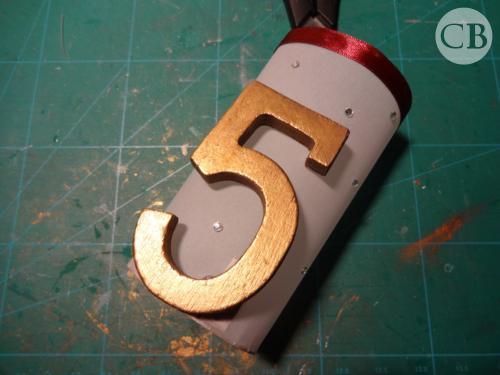 Glue the 80mm wooden 5 on the lantern. Make sure it's on the same level with the base of lantern, as it will make it more stable. Glue scattered rhinestones and the 10mm ribbon on the top of the lantern.
Step 12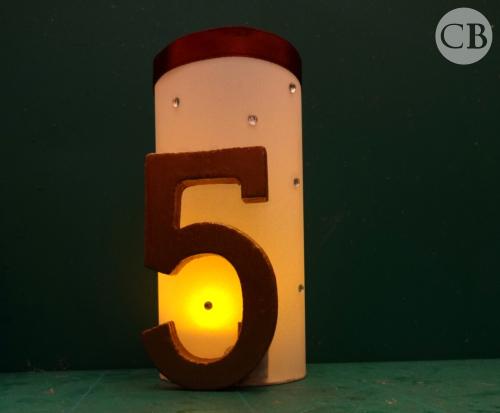 Use a battery operated tea candle only!!
Step 13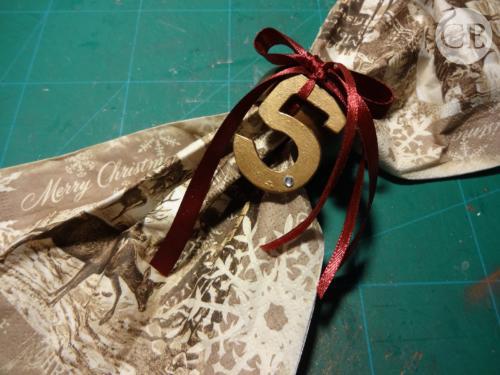 Take the 40mm wooden fives, tie a 20cm long piece of the 3mm ribbon on the top of it. Secure the with the 10mm ribbon on the wooden napkin ring and make a bow.